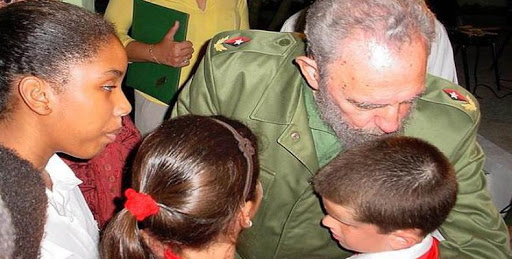 "We work for children, because children are the ones who know how to love, because children are the hope of the world."

This premise of José Martí guided Fidel Castro, who dedicated a large part of his work to the well-being of children in the country.

For Fidel, the leader of so many generations of Cubans, children are the fundamental principle in the continuity of the Revolution.

In 1959 the military barracks were converted into schools, rural classrooms were created. Thousands of teachers marched to the most remote places to learn literacy and the country began to be populated with nursery schools, schools, secondary schools and pre-universities.

Fidel dedicated his life to thinking about children, he spoke with them on many occasions and placed in their hands the commitment to study and learn in order to serve the country.