Pedagogical Classroom to Stimulate Vocation for Pedagogical Careers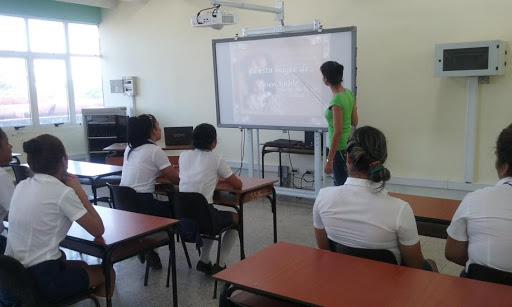 Mayabeque, Cuba: The creation of a pedagogical classroom is one of the alternatives put into practice by the Municipal Directorate of Education in the municipality of Bejucal to mitigate the deficit of students who choose careers of that profile in the locality.
According to the municipal director of the sector, Lázara Tomás Reyes, the low demand for this profession is a weakness in the territory, as it influences the teaching coverage of basic secondary and pre-university.
A total of 33 students are inclined towards the specialty of History, Mathematics, Spanish and English, with them they work to achieve their professional definition.
Tomás Reyes specified that in July there was an increase in people hired by hour in the different teachings. These teachers have been working for several years and some have a pedagogical profile.
The measures arranged to implement the monetary order in Cuba currently allow the incorporation of teachers into the classrooms. This represents an opportunity to complete the workforce in educational centers.
Periodista en Radio Mayabeque