Cuba Remembers Death Anniversary of Pro-independence Hero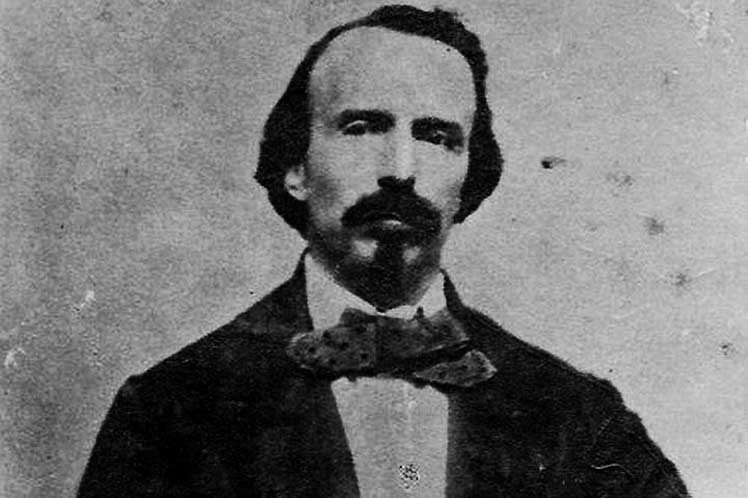 Havana, Cuba: Cuba today honors the Father of the Nation, Carlos Manuel de Céspedes, initiator of the war for independence and the first President of the Republic in Arms, who died alone and in combat 147 years ago, Prensa Latina publishes.
This is demonstrated by documents and subsequent investigations that, on the other hand, have not been able to elucidate all the events related to the last hours of the so-called 'Old President'.
According to official sources, Carlos Manuel de Céspedes, lawyer and landowner, freed his slaves on the La Demajagua farm on October 10, 1868 and invited them to independence or death to start the war of liberation against Spain.
The Major General of the Liberation Army assumed the presidency of the Republic in Arms in April 1869, but the tensions and discrepancies with the House of Representatives led to his deposition on October 27, 1873.
In Pichardo and Portuondo's opinion, the deposition was the prelude to his death because they deprived him of assistants and escorts, and at the same time, forced him to march into the saga of the government.
The chronicler Ciro Bianchi explained that on December 27, 1873 Céspedes received authorization to move freely and moved to an area of ​​the eastern island where he planned to wait for the passport and the authorization that would allow him to leave the country.
Given the proximity of the Spaniards, in January 1874 he arrived in San Lorenzo, Sierra Maestra (east) and on February 23 of that same year he received a notification from the Government in Arms denying him permission to travel.
According to various historical sources, after that prohibition he agreed to leave that place where he had no protection and set the transfer for the 28th; but the day before a Spanish detachment surprised him.
Colonel of the Liberation Army Manuel Sanguily (1848-1925) wrote that 'Céspedes could not allow that, to him, the sovereign embodiment of sublime rebellion, the Spaniards would lead him in triumph, imprisoned and tied up like a criminal.'
'He faced with his revolver the enemies that were approaching him, and mortally wounded by a counter bullet, he fell into a ravine, like a flaming sun sinking into the abyss.'
The remains of Céspedes remain in the Santa Ifigenia cemetery in Santiago de Cuba, where those of the Apostle José Martí and the ashes of the historical leader of the Cuban Revolution, Fidel Castro, are also found.