Government Party of Panama Donates Medical Supplies to Cuba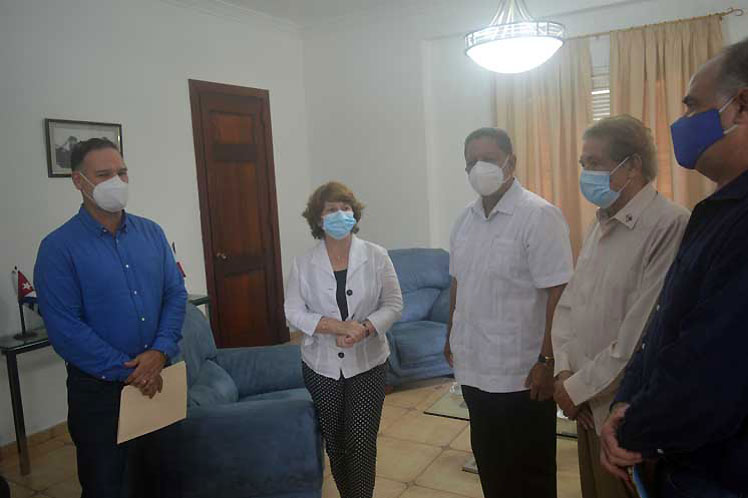 Panama: The ruling Democratic Revolutionary Party (PRD) of Panama donated a batch of medical supplies to Cuba to contribute to the vaccination process against Covid-19 on the island, diplomatic sources reported today.
The secretary general of the PRD, Pedro Miguel González, symbolically delivered a shipment of syringes to Lydia Margarita González, ambassador of the Caribbean nation in this Central American country, and described it as a contribution of his political group to the health of the Cuban people.
She recalled her last visit to Cuba, where she met with the current first secretary of the Communist Party of Cuba (PCC) and president of the country, Miguel Díaz-Canel Bermúdez, and other leaders, to strengthen ties with political organizations of the neighboring nation.
For her part, the diplomat thanked the gesture and highlighted the moment in which the donation was made, when her people celebrated 60 years of victory over the mercenary brigade that landed at Playa Girón and also, coinciding with that date, concluded its sessions the 8th Congress of the PCC.
This action of the PRD joins the global effort promoted by the associations of Cubans living abroad, so that Cuba has sufficient supplies to allow it to undertake the task of immunizing the entire nation, when the tests are concluded and the vaccines produced in the country are certified. the island.
The ambassador explained to the party leader the replacement process in the PCC, through which, in the congress concluded this Monday, the until now first secretary, Army General Raúl Castro Ruz, and several of his colleagues from the called historical generation.
Just a few days ago, the Marti Association of Cuban Residents in Panama (Amcrp) supported the initiative of its countrymen who live in Canada, and mobilized its members to raise money in order to buy syringes that were sent to the island. This effort was joined by Panamanians from the Coordinator of Solidarity with Cuba.
Humberto Pérez, of the Amcrp board, told Prensa Latina that Cuban organizations in several countries are currently carrying out a similar global campaign to help their compatriots on the island and break the US blockade that prevents them from accessing many medical supplies in the world market.
Despite the strict extraterritorial restrictions of the northern neighbor and against any prognosis, Cuba is currently working on five vaccine candidates to immunize its people against Covid-19, two of them nearing the conclusion of phase III trials, and so far it is the only country in Latin America and the Caribbean that achieves it.