Government visit in Mayabeque checks COVID-19 confrontation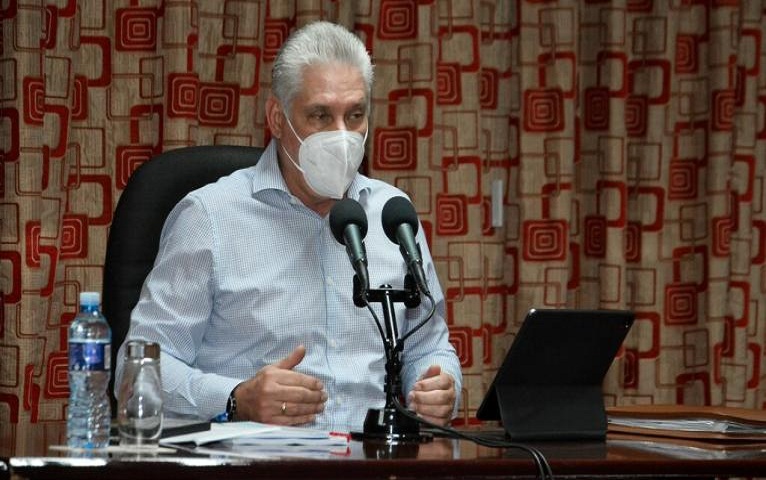 Mayabeque, Cuba: The president of Cuba, Miguel Díaz-Canel, urged today to achieve greater control of mobility in Mayabeque, as a key element to reduce the transmission of COVID-19 in the territory, the Granma newspaper reports.
The Cuban Presidency reviews on Twitter that in a working meeting with provincial authorities to evaluate the behavior of the pandemic, the president drew attention to other aspects to prioritize in the current epidemiological scenario, such as determining and expanding isolation capacities.
In addition, he highlighted the need to reinforce the quality of home income and act responsibly in all scenarios.
The governor of Mayabeque, Tamara Valido Benítez, presented the update of the Provincial Plan to combat COVID-19, taking into account current levels of transmission.
Díaz-Canel's visit to Mayabeque, accompanied by the Prime Minister, Manuel Marrero, and several ministers, is part of a journey to assess the epidemiological situation in the most complicated provinces of the country due to the levels of transmission of COVID-19.