A gesture of deep altruism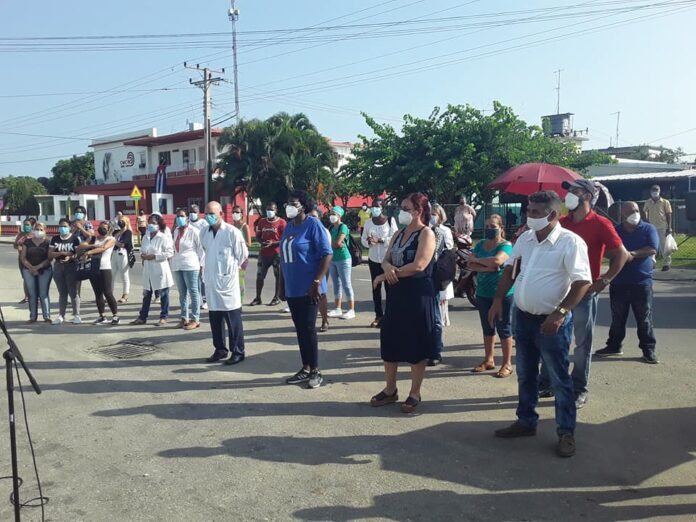 Mayabeque, Cuba: The delivery of a donation from the artists of the Provincial Branch of the Cultural Property Fund in support of the current health battle against Covid 19 had a special connotation this July 26 for the people of San José de las Lajas and the workers of the General Hospital Leopoldito Martínez teacher from the capital of Mayabeque.
The health care unit transformed into a Care Center for patients positive to the Sars Cov 2 virus was given 40 wooden beds made by the creators themselves, who also collected their personal earnings for the purchase of cleaning utensils.
The ceremony was chaired by the first secretary of the Communist Party of Cuba in Mayabeque, Yanina de la Nuez Aclich, the governor of the province, Tamara Valido Benítez and the director of the Branch of the Cultural Property Fund, Julio de Armas Serrano. This gesture ratifies on this Day of National Rebellion the commitment of Cubans to the conquests of the Revolution and the health of the people.