Mayabeque reports 371 patients with Covid-19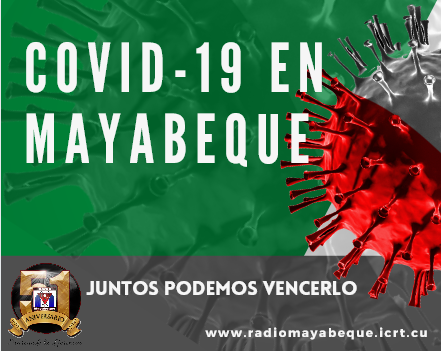 Mayabeque, Cuba: The Cuban Ministry of Public Health (MINSAP) reports that yesterday Mayabeque has 371 positive cases for Covid-19, distributed in its 11 municipalities.
The territory of Batabanó shows an increase in the disease with a total of 144 patients. For its part, San José de las Lajas has 46 infected with the virus; San Nicolás: 37, Nueva Paz: 35, Güines: 30, Jaruco: 24 and Madruga: 23.
In addition, the municipality of Bejucal registers 17 diagnosed, Quivicán: 7 and Santa Cruz del Norte: 2.
Cuba yesterday regrets the death of 65 citizens due to Covid-19, two of them come from Mayabeque, one is from Bejucal and another from San Nicolás. We convey condolences to family and friends.
Given the increase in people infected with SARS-Cov-2, it is vital to have a greater perception of risk, curb social indiscipline, strictly comply with the health protocol and with the guidelines of the country's top management.