Cuba in better conditions to extend economic actors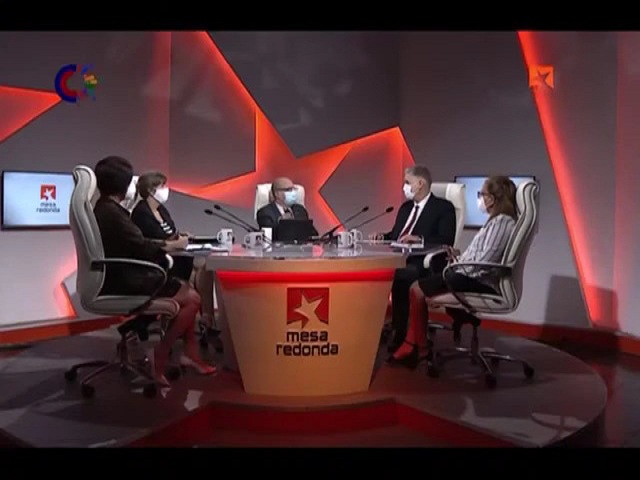 Havana: The monetary order has put Cuba in a position to undertake the process of improvement and transformation of the performance of economic actors, the Deputy Prime Minister and Minister of Economy Alejandro Gil said today, the Latin American Information Agency reported.
Explaining the implementation process of all these changes, he recalled that in May of this year, the Council of Ministers approved the implementation of micro, small and medium-sized enterprises (MIPYMES), and the adaptation of non-agricultural cooperatives and work by own account, all summoned to promote the development of the nation from their scope.
In the radio and television space Round Table, Gil pointed out that after concluding the design of the legal norms, the decree-law on these organizations was approved last Friday by the Council of State, which facilitates their insertion in a coherent way in the legal system, as actor that affects the productive transformation of the country.
He rejected the negative opinions of the international press that these steps are a response to the events of July 11, which constitutes a lack of knowledge of the entire process started since the seventh and eighth congresses of the Communist Party of Cuba regarding the update of the economic model, he explained.
Gil endorsed the importance of the economic order to assume all these changes and the participation of the state and non-state sectors in the development of the country under the same conditions, since it equalized the monetary exchange rate, a distortion that did not allow progress.
The transformations underway are a sovereign decision of Cuba endorsed by the Constitution of the Republic, and are assumed in exceptional and difficult national and international economic conditions due to the Covid-19 pandemic.
He specified that for this reason, last year it caused the country to lose 2.4 billion dollars last year, and so far it has 480 million less income in foreign currency.
In addition to the 243 measures to intensify the economic, commercial and financial blockade of the United States that are there immovable and pressing so that we do nothing, he pointed out.
The Minister of Economy meant that this design, now at its point of realization, has the objective of taking advantage of and exploiting all the capacities and internal reserves for the development of the nation.
Likewise, support the diversification of national production with the minimum of imported support and with the socialist state company as the driving force, of all the necessary linkage between the state and non-state sectors, said the minister.
He stressed that the novelty is the implementation of micro, small and medium-sized enterprises (MSMEs) about which there are many positive expectations and which will be born with greater autonomy in terms of decisions and prices.