Mayabeque Does not Report New Positive Cases to Covid-19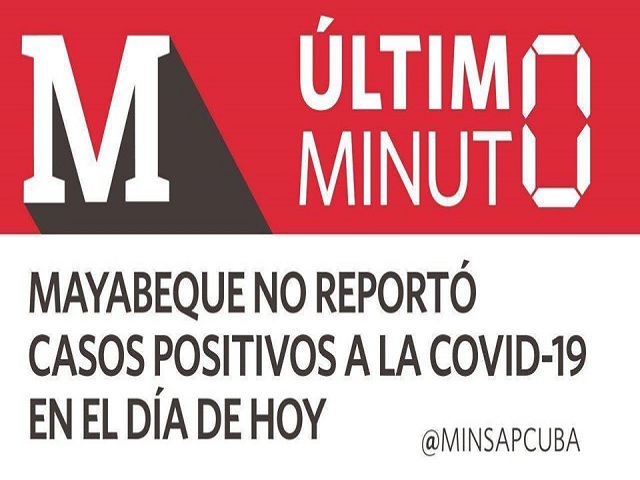 Mayabeque, Cuba: The province of Mayabeque did not report positive cases to Covid-19 today. 114 samples were studied yesterday and none were positive.
The capital of the province, San José de las Lajas, has the highest incidence of the disease, with a rate of 45.5 percent and in the last 15 days of 10.12.
To date in the demarcation, 85.7 percent of the confirmed cases have received the epidemiological discharge, and the 89.3 percent has the medical discharge.
6 people, 3 adults and 3 minors are admitted to the Luis Díaz Soto Naval Hospital; an adult is at the Salvador Allende Hospital. 34 individuals are isolated at La Estrella Motel, 10 in the Jamaica Motel and 4 in La Hotelera.