Cuba Rejects External Interference against the Sovereignty of Belarus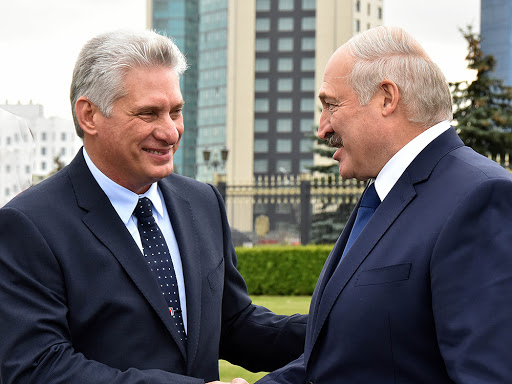 Havana: The president of Cuba, Miguel Díaz-Canel, today rejected the external interference against the sovereignty and self-determination of Belarus, Prensa Latina publishes.
The president, on his Twitter account, also reiterated the island's solidarity with the "legitimate president of that country, Alexander Lukashenko, and the brother Belarusian people."
Lukashenko, who was re-elected with 80.1 percent of the votes in recent elections, has experienced several days of protests, which he said are carried out according to the scripts developed for the so-called color revolutions, with clear participation of external factors. .
According to a report by the Belta agency, the Head of State on Monday ruled out the possibility of a civil war and promised to respond to the sanctions promoted by Latvia, Lithuania and Estonia, including those applied against 30 personalities of the country, including the president himself.
For the president, the ex-Soviet nations with coasts in the Baltic Sea acted on orders from more powerful Western powers and specified that in response they could use the temporary suspension of the passage of European goods through their border territories with Poland and Lithuania.
Lithuania first, and then Latvia and Estonia, decided this day to prohibit the purchase of electricity from the Belarusian energy network, which was considered by the Russian Minister of Foreign Affairs, Sergey Lavrov, as an action beyond all limits of what is politically allowed .