President of Cuba Summons to Scientific Impulse in Agricultural Plans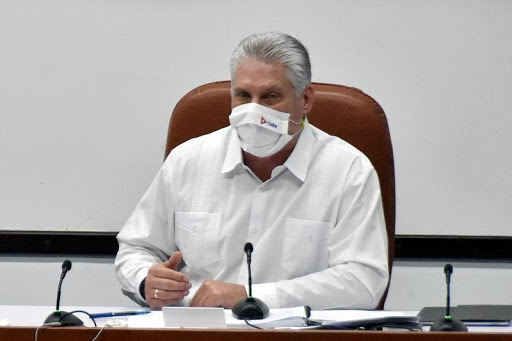 Havana: The president of Cuba, Miguel Díaz-Canel, called today to improve the use of technologies to promote agricultural plans, in particular the cultivation of rice, during a meeting with experts in food and nutritional sovereignty, Prensa Latina publishes.
At the meeting, based in the Palace of the Revolution, the president reviewed the scientific projections to improve grain production in the country and the solutions that, from science, can contribute to its further development.
Thanks to the collaboration with countries such as Japan and Vietnam, which made it possible to access non-reimbursable funds, the investments for the branch in Cuba are extended towards mechanized transplantation technology.
These projects include the use of 199 tractors, 46 self-propelled transplanters, 41 tray seeders and 42 harvesters, according to the director of the Grain Research Institute, Telce González.
In this regard, Díaz-Canel highlighted the importance of its use for rice planting as well as its extension to yield evaluation systems for all possible crops.
This will help us in decision-making, in management, in planning and outlining strategies. It is a culture that we have to win and promote, the head of state acknowledged.
In addition, he added, it will bring benefits in near real-time planning for food balances.
For the next grain campaign in Cuba, 90 thousand hectares of rice will be sown in the cold season, which will average 1.5 tons per hectare more than in spring.
This, with the objective of achieving greater use of the potential of our varieties, which represents a change in the sowing matrix, González said.
The country will go from planting 240 days a year, in the cold and spring season, to doing so in greater numbers from November to February, a period in which an average of five tons per hectare can be guaranteed, he added.