The Hurricane Share Honors with Camaguey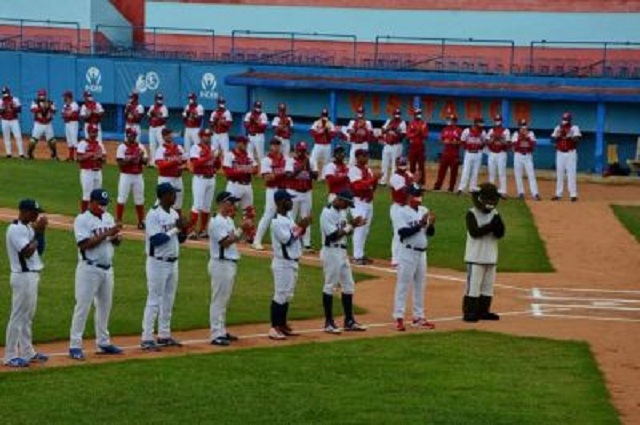 Mayabeque, Cuba: Mayabeque's team divided honors today against their counterpart of Camagüey in the continuation of the 60th National Baseball Series.
Those from Camaguey won the first meeting with a scoreboard of 19 runs by 17, in a game where the pitching of both teams was totally ineffective.
Huracanes were winning the match 9 scores to 0 until the fourth inning, when Los Toros achieved the tie, but although ours took again advantage of 7 runs, little by little Camagüey discounted until they took command and sentenced the final score.
Richard Aguilera suffered the defeat, Julio Cesar Martínez scored the success. There was a point per game saved to Frank Madans, home runs of Yordanis Samón and two of Luís Gómez for the winners and for Mayabeque Denis Laza, Orlando Lavandera with four in the bases, Jeison Martínez and Dariel Rodríguez.
In the second hour, those led by Michael González took their revenge and scored a victory of 6 points by 4. José Norbelis Betancourt in relief role came out smiling from the box, Carlos Pérez defeated, the talented athlete from Mayabeque Marlon Vega scored his first point per game saved in National Series.
Alexander Pozo and Yasniel González batted homeruns for ours.
Now Mayabeque has a balance of two wins and the same amount of defeats, tomorrow from two in the afternoon it is defined who goes ahead in this first confrontation against Camagüey.