Actions for Monetary Unification Advances in Mayabeque
Mayabeque, Cuba: This province has a network of establishments and shopping centers belonging to Tiendas Caribe and the Cimex Corporation, for the sale of food, medium and high-end toilets and hardware products in freely convertible currency (MLC).
It is vital to recover the currency through these stores and finance part of the demand of the stores in CUP and CUC.
The Head of the Commercial Department of the Territorial Division of Mayabeque, Julio Hernández Perdomo, referred to the fact that in the province four municipalities have stores that sell in MLC: Santa Cruz del Norte, Güines, in Bejucal and Quivicán, where it is expected the opening of a market.
"The chain of stores in Mayabeque are advancing in the application of monetary unification and a group of actions is guaranteed with the aim of reaching that moment".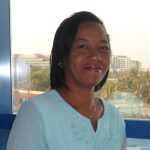 Periodista en Radio Mayabeque