Amarilis, always on the Top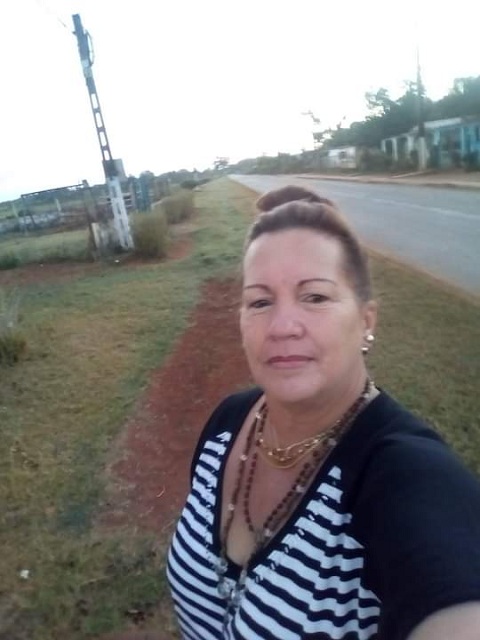 Mayabeque, Cuba: Like the character of death, from the well-known tale of the great Onelio Jorge Cardoso, I did not find Amarilis Arteaga Abreu, my Francisca, in the Offices of the Base Business Unit Comunales from Melena del Sur, of which she is its director.
In vain I looked for her in the Municipal Administration Council (CAM by its Spanish initials), in areas of the auxiliary office of the Assembly, places to which some of her workers guided me.
So I take the opportunity to talk with Leidys, Sailudys, Neldo the operator and Greter, about the person responsible for the municipality having become one of the cleanest in the province, for about 9 months.
"I met her at the head of the Lechuga Popular Council, where the people love her very much, the undisputed leader of the people because they trust her".
"From when we started here to now the change has been radical in all aspects, if you have to go to clean, she goes and also cleans with her workers, if you have to make crowns, there she is at night with the staff who directs, she gains the people's hearts".
"I am a solid waste operator and I understand that since Amarilis arrived here, she has done everything for us".
Late in the afternoon, Francisca, or rather, Amarilis, arrived aboard a solid waste collection truck, her simple words talk about her love for the work she is carrying out, to which she has dedicated almost half of her life. .
"I started on March 12, 1995, I have been working in communal facilities for exactly 27 years and I like my job, I have always said it, whoever doesn't like it cannot work in communal facilities and I like my job."
What is your dream in this job that is so complex and that sometimes people do not value?
"The theme Community Services, always at the top."
I spent many hours investigating this woman from Melena, but contrary to The Death I did not leave without Francisca, in my recorder I took her story, the example of overcoming and dedication, of who leads a modest army that celebrates its day, working for the good of the community.