Mayabeque Today with 17 Positive Samples for Covid-19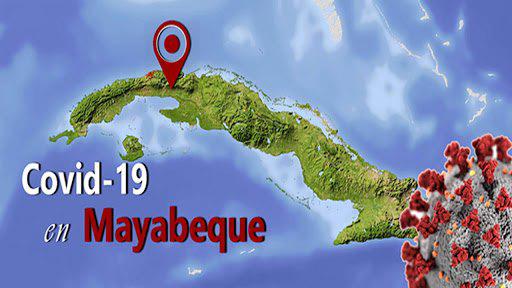 Mayabeque, Cuba: Mayabeque registers 17 positive samples for Covid-19, according to the official website of the Ministry of Public Health (MINSAP).
Among those infected are 3 without a specified source of infection and the same number of imported, in addition to 11 who were contacts of confirmed cases.
The municipality of Güines reports another 7 people infected with the virus, Melena del Sur and Santa Cruz del Norte 3 each, San José de las Lajas 2, while Jaruco and Nueva Paz confirm two cases.
As reported by the national director of Epidemiology of the Ministry of Public Health (Minsap), Dr. Francisco Durán García, in his usual press conference, from the province of Mayabeque an 81-year-old Cuban citizen of the Melena del Sur municipality is in critical condition, among her personal pathological antecedents, the elderly woman has Arterial Hypertension. She is in the intensive care unit, afebrile, sedated, on mechanical ventilation. She is hemodynamically unstable, supported with amines. Poor diuresis Torax X ray. without changes, inflammatory lesions of the lower two thirds of both hemithorax. Reported of unstable criticism.
Another person is reported in serious condition. He is a 78-year-old Cuban citizen from Madruga His Personal Pathological History includes Arterial Hypertensionm he is operated from a hip fracture. He is in the Intermediate Care Unit, afebrile, with sepsis of the surgical wound, presents clinical improvement, he was extubated without complications, ventilating spontaneously with supplemental oxygen. He is hemodynamically stable. Blood gas with acceptable parameters. (IVP)