A People Firm in the Construction of a Better Country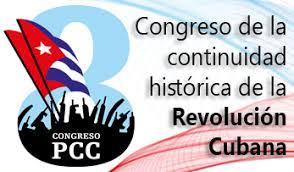 Mayabeque, Cuba: April is a month of great significance for Cubans and this year the celebration of the Eighth Congress of the Communist Party of Cuba (PCC) is added, in the context of the day for the victory of Playa Girón, a fact that invites to raise the commitment and dedication of all the inhabitants of Mayabeque.
This was highlighted by the member of the Provincial Bureau of the PCC, Yoel Gómez Rodríguez, who highlighted the call of the Revolution to make confrontation with Covid-19 a strategic priority, to maintain services, food production and comply with plans of the economy.
The member of the Provincial Bureau of the PCC recognized the role that the people have played during this year of hard combat against the new Coronavirus.
"A people that stands firm in the construction of a better country, that is an example for the world and that today has the support of an international solidarity movement strengthened in the just cause of fighting for the end of the blockade against Cuba", he highlighted.