Farmers Intensify Efforts during Potato Harvest in Mayabeque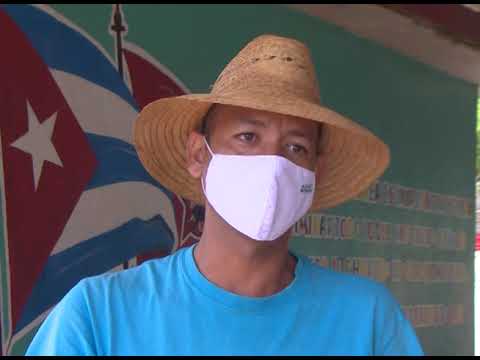 Mayabeque, Cuba: The difficulties of resources and the workforce due to the current situation in the country inhibit the workers of the Agricultural Production Cooperative (CPA by its Spanish initials) Amistad Cubano Búlgara, from Güines, to reach the 22 tons of potatoes per hectare, planned for this cold season.
According to its president, Yunaikis Cruz Domínguez, they began the month of January with the Ordering Task, a complex process for the peasantry. At the moment there are 20 hectares to be harvested.
"We are not performing as expected. We plan to comply with the 22 tons per hectare. These imported potatoes that were planted after December 10 had adverse weather conditions, high temperatures and the fog that was so harmful to the crops", Cruz Domínguez explained.
"The workforce has been a bit difficult this year because of all the measures taken by the scourge of Covid-19. In previous years we have had more staff, students, which allowed us to speed up the harvest, but this year it has not been like that", the president of the CPA concluded.
However, the agricultural workers of this entity, one of the most prominent in the province and in the country, are making efforts to ensure other crops and that these are not affected despite the obstacles to be faced in current times.