Covid-19 Vaccination Sites Closed in the United States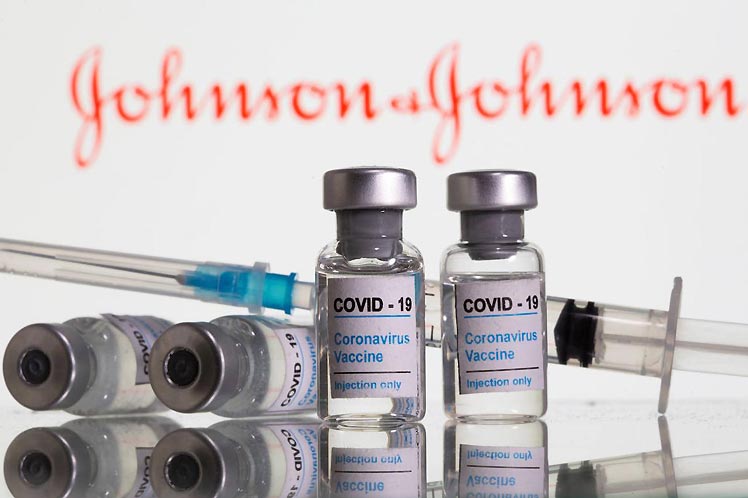 Washington: Vaccination sites against Covid-19 are closed today in some North American states due to adverse reactions to the Johnson & Johnson injection, local health authorities reported, Prensa Latina publishes.
This single-dose immunogen is one of the three approved in the United States to face the SARS-CoV-2 coronavirus, which causes the aforementioned disease.
More than 30 people in North Carolina, Colorado and Georgia reported affectations after receiving the aforementioned vaccine, and among the unfavorable symptoms those affected mentioned nausea, vertigo and fainting.
However, the Centers for Disease Control and Prevention (CDC) said they found no safety issues or cause for concern.
Also, those entities, from the Department of Health and Human Services, recommended that health care providers continue to apply the Johnson & Johnson vaccine.
The company also faces difficulties with the distribution of the injectable, and its supply is expected to decline 85 percent nationwide this week following production problems at a facility in Baltimore, Maryland, according to federal officials.
As of yesterday, some 189 million doses of Covid-19 vaccines were administered in the United States and more than 237 million were distributed, according to the CDC.
According to Anthony Fauci, the leading American expert on infectious diseases, 70 to 85 percent of the population of his country needs to be vaccinated to achieve herd immunity, which could happen next summer.
To achieve this goal, experts consider, the administration of about three million vaccines per day should be maintained on average.
Data from the Worldometer digital portal specify that the United States accumulates almost 32 million cases of Covid-19 and more than 576 thousand deaths, being the nation most affected by the health crisis.