For Favorable Results in the Spring Campaign in Quivicán
Mayabeque, Cuba: The spring planting campaign takes its first steps in the municipality of Quivicán, after the end of the winter crop cycle.
The lands are preparing to receive in their areas other products of great importance such as corn for import substitution and animal feed.
Specifically, this grain is beginning to win over the others, since the cooperatives involved in the fight have already planted 400 hectares of the 270 planned for last month.
According to the director of the Agricultural Company April 19, Heredio Gobín, this year the commitment is 1865 ha with a varied distribution of crops.
Despite Covid-19, the purpose is to have favorable results in line with the demands of the country's leadership and the Economic and Social Strategy.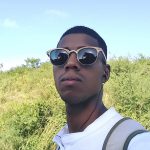 Alejandro Rodríguez Fernández