Jaruco Workers Support Agreements of the Eighth Party Congress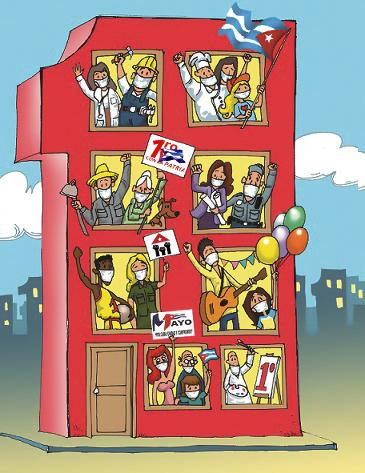 Mayabeque, Cuba: The secretary general of the Federation of Cuban Workers (CTC) in Jaruco, Edilber Zamora, assured that the celebration day for Labor Day, on May 1st, will serve as support and endorsement of the agreements of the Eighth Party Congress.
According to the highest union leader in this territory, ​​the workers and their families will demonstrate the unity of the people by continuing with the victorious and independent course of the Island, in a celebration that, due to the epidemiological situation in the country, will be carried out in a virtual.
The maximum union leader in the municipality specified that in Jaruco several days of voluntary work will be held in the labor centers of the territory and in areas of the food production program, as well as the recognition of union leaders under the slogan United We Make Cuba.
The agreements of the Eighth Party Congress constitute a compass that guides the action of the workers in the effort to continue forward in the implementation of the profound changes that we have proposed, as part of the updating of the Economic and Social Model of Socialist Development.
This May Day will also be an important stage to show gratitude to the Health and Science workers of Mayabeque, for their dedication and contribution to caring for the lives of Cubans and citizens of more than 46 countries in the world, to the compatriots who worked and still do, on a voluntary basis, in the Isolation Centers, in the investigation and in the care of vulnerable sectors of the population.