Workers of the Party in Melena del Sur Recognized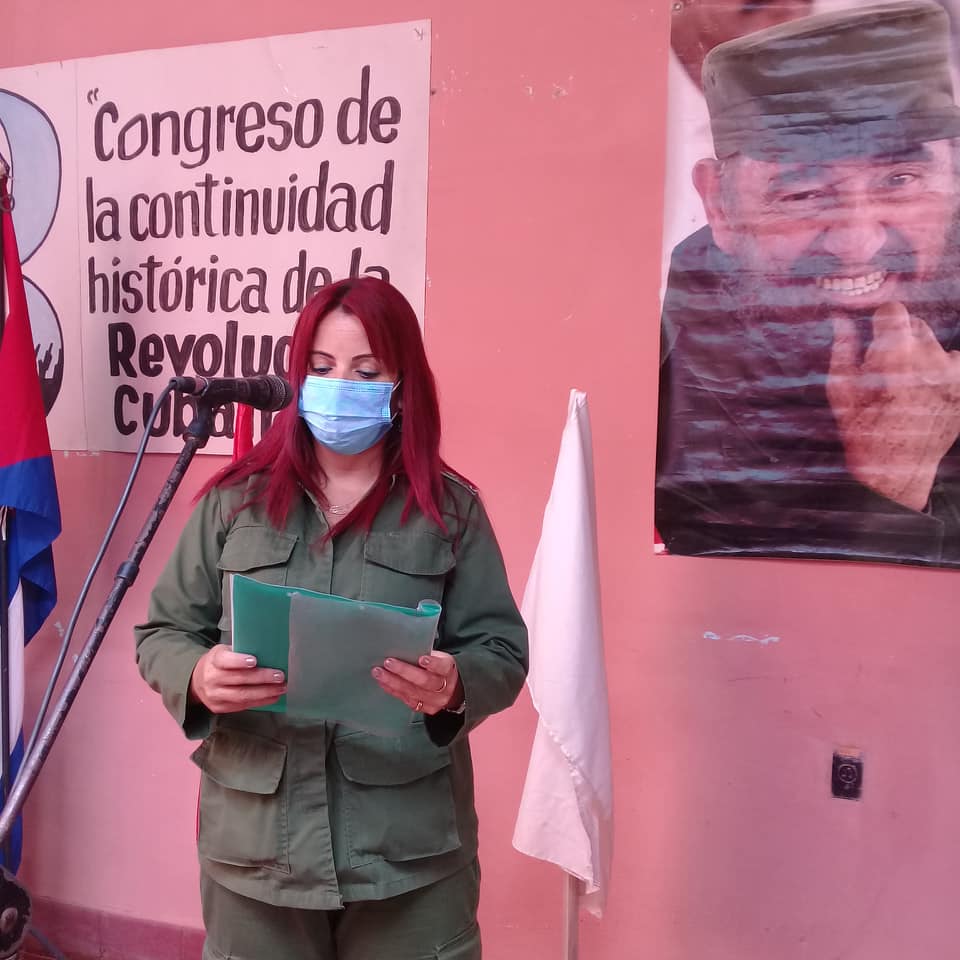 Mayabeque, Cuba: The Municipal Committee of the Party in Melena del Sur recognized three of its workers for their dedication and commitment to their ranks for 35 and 20 years.
The entertainment had important motivations at the close of a memorable day in which all of Cuba celebrated the 60th anniversary of the Victory of Girón, an event in which the people consolidated trust and increased the prestige of the Revolution in the world.
The simplicity of the act did not overshadow the joy and emotion of those honored or of those who gratefully highlighted the work of Luis Alberto Mendoza, Montalvo, Marquitos, Leonel Curbelo Oliva and María Valladares García to the work of the Party for two decades or more.
The secretary of the Party in the territory, Ismaris Díaz Cabrera, highlighted the unconditionality for 35 years of Marquitos, the well-known audio operator and of the couple formed by María and Leonel, united by love and militancy in the organization for 20 years.
It was an emotional day in which among flowers, hugs, applause, the occasional tear torn by emotion, the meleneros paid tribute on behalf of these three to hundreds of militants who defend the achievements of more than 60 years of the Revolution.