Mayabeque Reports 71 Positive Samples of Covid-19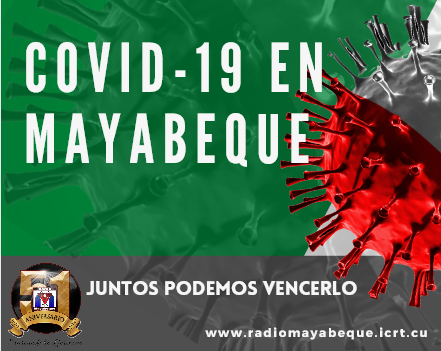 Mayabeque, Cuba: Mayabeque reports 71 positive cases for Covid-19, distributed in 9 of the 11 territories of the province, according to the Official Website of the Ministry of Public Health (MINSAP).
Güines is the municipality with the highest incidence with a total of 31 infected, followed by Batabanó with 16, San José de las Lajas: 8 and Nueva Paz: 7.
For their part, San Nicolás and Santa Cruz del Norte register three each. While Madruga, Melena del Sur and Quivicán have one per municipality. In yesterday's session 12 they do not need a source of infection.
In the intensive care rooms, it is reported as an unstable critic a 77-year-old citizen and a 60-year-old man as a stable critic, from Güines. In the same condition, a 58-year-old patient, from San José de las Lajas, with a negative evolutionary CRP, and a 54-year-old citizen, resident in San Nicolás.
According to the press conference of Doctor Francisco Durán, in serious condition there is a 55-year-old patient from Batabanó and a 43-year-old from Melena del Sur.
The Mayabeque authorities urge the population to take extreme prevention measures and to have a greater perception of risk.