Mayabeque registers the highest number of infections during the pandemic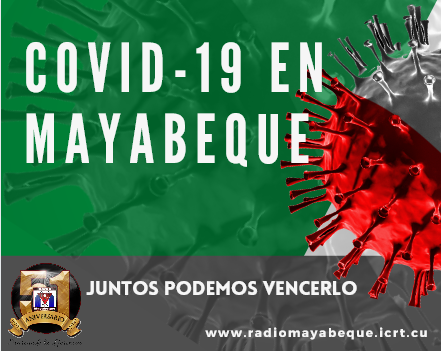 Mayabeque, Cuba: The Cuban Ministry of Public Health announced on its website that yesterday Mayabeque confirmed 391 new positive cases for Covid-19.
Of the total number of people infected with the disease in the province, 14 do not know their source of infection.
The municipalities with the highest number of people infected with the new coronavirus at the end of Thursday, July 22 are: San José de Las Lajas with 155, Batabanó with 64 and Güines with 43.
The day before, the territories of San Nicolás: 25, Bejucal: 18, Jaruco, Melena del Sur and Nueva Paz: 16 each, while Quivicán: 13 and Santa Cruz del Norte: 1.
Today Mayabeque mourns the death of two people from the municipalities of Jaruco and San José de las Lajas.
The main morbidities presented by the deceased were Arterial Hypertension, Chronic Obstructive Pulmonary Disease (COPD), Diabetes Mellitus, Obesity, Ischemic Heart Disease, Senile Dementia and Chronic Kidney Disease.