Scientists from Mayabeque participated in activities for National Rebellion Day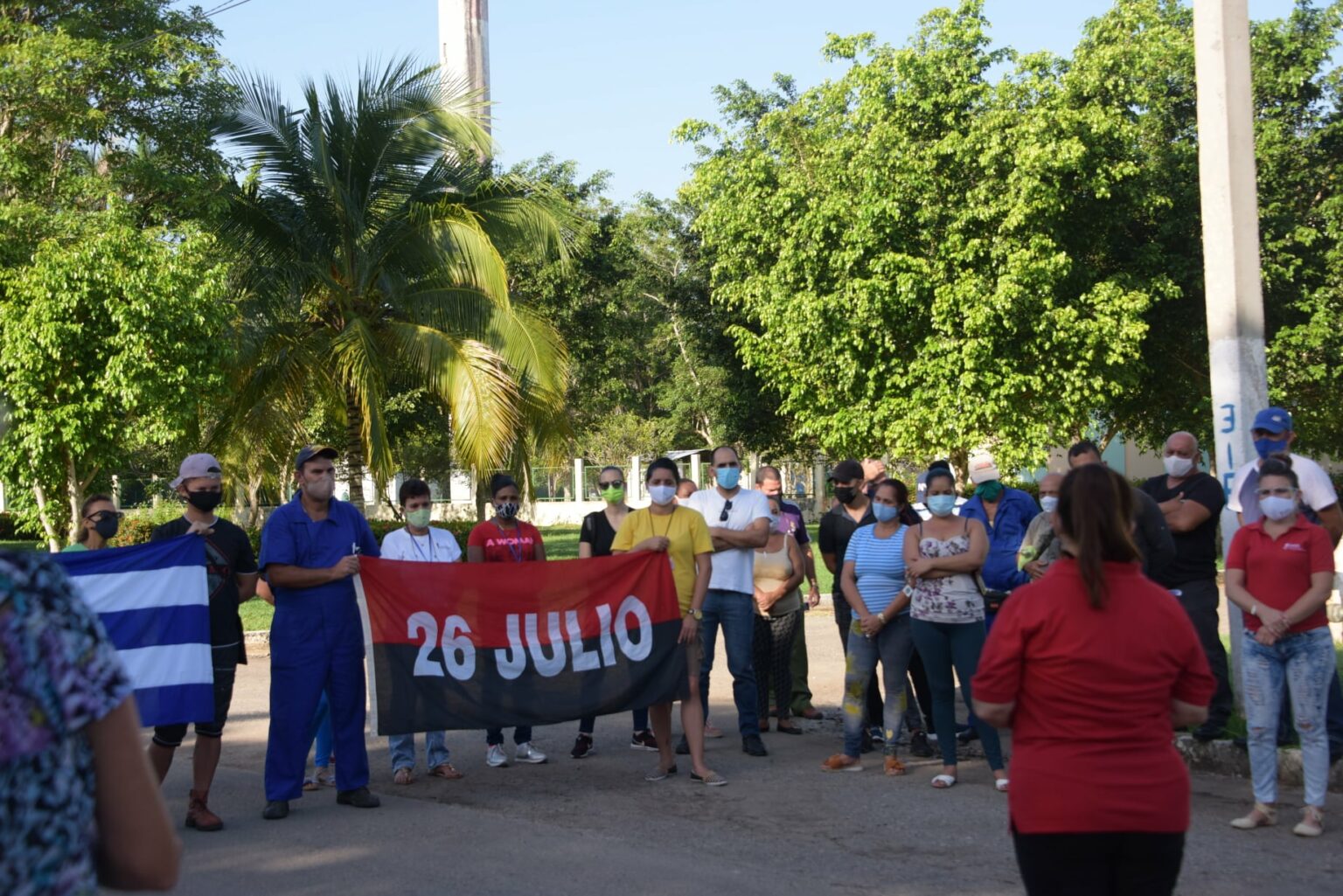 Mayabeque, Cuba: A revolutionary recognition and ratification activity marked the closing of the Day for July 26, National Rebellion Day, at the National Center for Agricultural Health, located in San José de las Lajas, capital of Mayabeque.
Executives of the scientific institution in a brief summary of the first semester of 2021 highlighted the results of science in terms of health, the development of products and the development of scientific-technical services to meet the country's demand and respond to national research needs.
The appointment was also conducive to recognizing the unconditional work of the members of the Rapid Response Brigade and delivering the Communist Party of Cuba card to an exemplary worker.
They also flagged the Brigade of Volunteers "Doctor Rosa Elena Simeón" that will support the confrontation with Covid 19, at the Campaign Hospital enabled at the Fructuoso Rodríguez Pérez Agrarian University of Havana, to care for patients with the disease.
During the culmination of the meeting, the First Secretary of the Party in San José de Las Lajas, Alberto Torres, thanked once again the existence of a center of this type, with a professional and revolutionary group, which has always been possible.