President of Cuba congratulates Pedro Castillo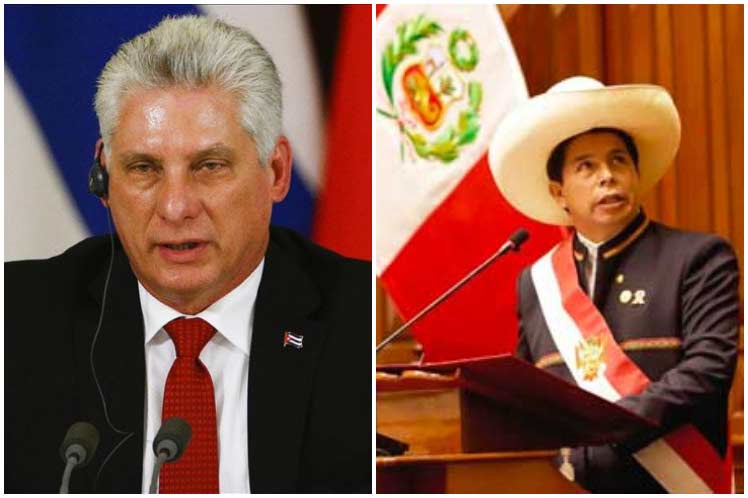 Havana, Cuba: The president of Cuba, Miguel Díaz-Canel, reiterated today his congratulations to his counterpart Pedro Castillo for the historic victory in the elections in Peru and the bicentennial of the independence of that South American country, Prensa Latina publishes.
Through his official Twitter account, the president reported on a 'fraternal telephone conversation' with Castillo, to whom he ratified the will to 'develop historical ties of friendship' between the peoples of both countries.
The day before, the head of state (of the left-wing Peru Libre party) took office for the period 2021-2026, a ceremony in which a Cuban delegation led by Foreign Minister Bruno Rodríguez was present.
Castillo will be sworn in office today, this time before history, in the Andean place where the battle of Ayacucho was fought, which put an end to Spanish colonialism in South America.