Idalys Ortiz, an imprint of Cuba in Olympic judo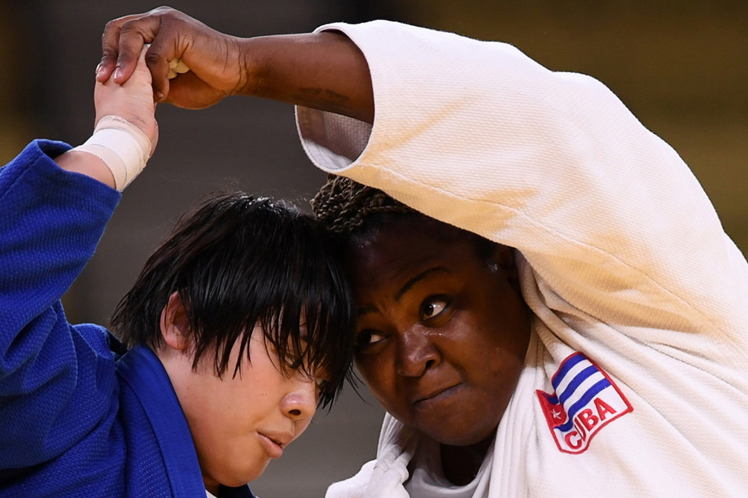 Cuba: Far from providing shadows, the Cuban Idalys Ortiz illuminated her figure today on the Tokyo 2020 Olympic tatami, by winning a silver medal that ratifies her among the best judokas in history, Prensa Latina publishes.
"I am very happy with my performance. Many people believed it was impossible to get another medal, but I always trusted me, Ortiz said smiling, while her upright pose revealed the pride of a sports legend.
A few minutes after falling in the final of the division of more than 78 kilograms against the Japanese Akira Sone, the Caribbean described the result as a 'feat', because 'I suffered from Covid-19' and 'I could barely train for two and a half months'.
Despite the adverse context, she affirmed that she was always clear about her design: "to win a medal and I did it," although "it was not an easy task because at this level all the competitors have a lot of quality."
Ortiz's confidence is not accidental, few athletes can display a curriculum like his, with bronze medals in Beijing 2008, gold in London 2012, silver in Rio de Janeiro 2016 and now this new reward, after so many 'years of efforts and trainings'.
Likewise, she stressed that she fought to allow Cuban judo to end with an accolade, something that she has achieved in dating under the five rings since Montreal 1976, with the exceptions of Los Angeles 1984 and Seoul 1988, when the Antillean nation did not He participated.
In one of the rooms of the Nippon Budōkan, a space that Olympic judo received – for the first time – in Tokyo 1964, Ortiz also confirmed that she is not one of those athletes who delight so much with success.
Undoubtedly, the script of her career is far from adapting to those situations, because she is able to adjust to the times and leave the nectar of past victories behind in order to achieve other conquests.
Are you saying goodbye here? It was one of the questions, and she answered: 'Nobody knows that', so, perhaps, the also double queen of the world will carry a dose of patience, wait calmly, pack your bags and travel to Paris 2024, in pursuit of to maximize its footprint in the Olympic context.