Authorities of Mayabeque exchange with artists and intellectuals on Cuban political context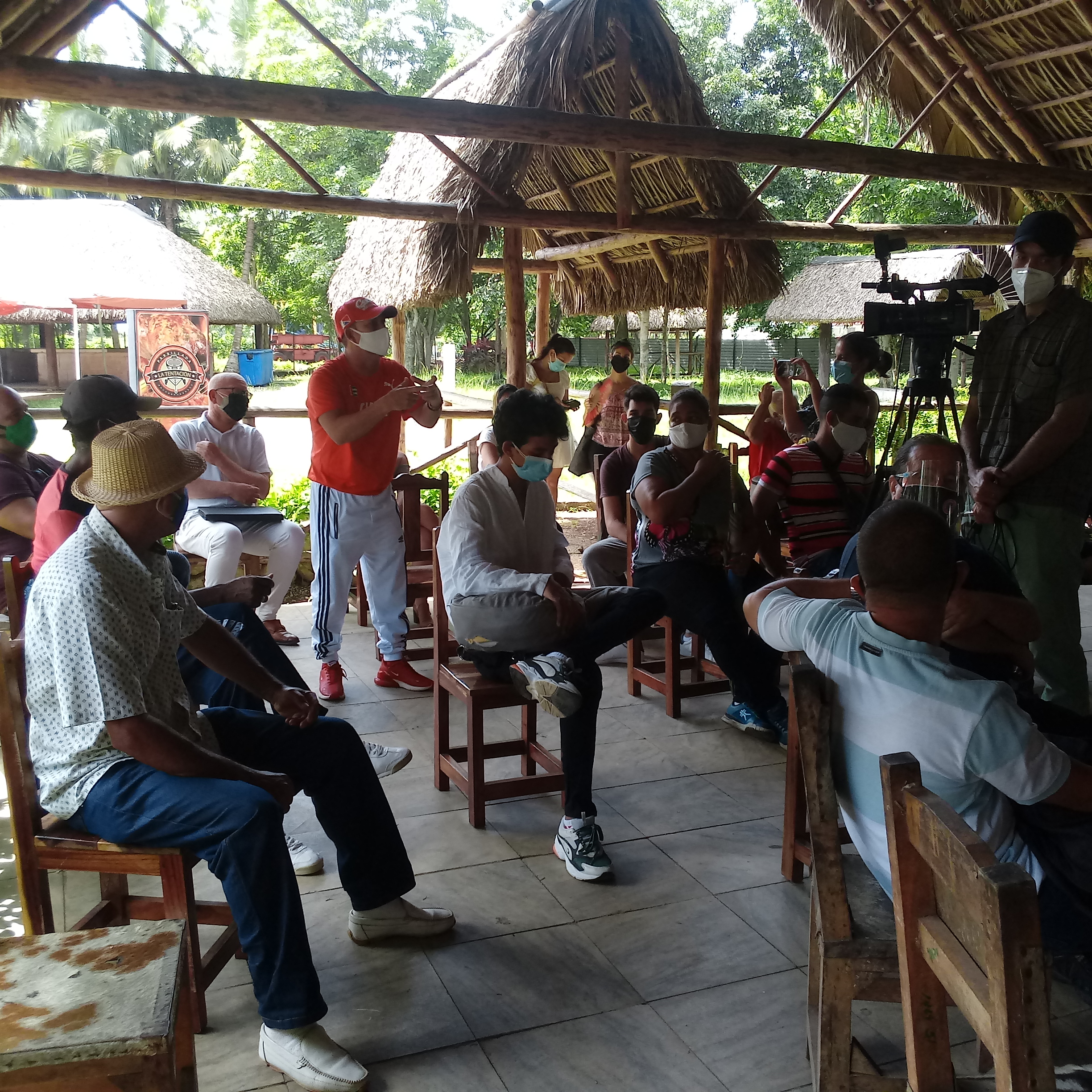 Mayabeque, Cuba: Artists and intellectuals from Mayabeque debated the current Cuban political context based on the events that occurred last Sunday, July 11.
The director of the Casa de la Décima de Mayabeque, Lázaro Palenzuela, stated: "What I want is to feel what I feel and defend what I have fought for so far. I'm a revolutionary; I'm going to die here. We are waging a very tough war on social media".
This meeting was chaired by the authorities of Mayabeque and the main leaders of political and social organizations with cultural and artistic purposes.
In his intervention, the director Juan Carlos Travieso, pointed out: "I believe that one of the things that most helps the Revolution to advance is that there are people with criteria. That there are people who are capable of saying what they think. And that is something the revolutionaries have to defend, and applaud and support. And we have to find a solution to the problems".
Those present at the meeting ratified the role of culture within the Cuban Revolution and how it is the shield and sword of the nation.
For his part, the President of Uneac in Mayabeque, Juan Carlos García Guridi, affirmed: "If we are attacked, I believe that Cuba has sufficiently demonstrated what we are capable of doing as Cubans. And we artists have shown what we are capable of doing as artists. I believe that time has changed, the dialectic exists. In July of the 21st century you cannot think the same as in the 70s, as in the 80s. We have to be ambitious in that sense, be different and more modern".
In the exchange, the governor of Mayabeque Tamara Valido Benítez, expressed: "Each one of you committed, each one with their own way of saying, of doing. We are in a moment of definitions. And just as you need to feel accompanied, the Homeland needs to be accompanied by worthy Cubans".
Several were the criteria of the artists and intellectuals, but they all had one concept in common: unity.