In Mayabeque: 250 cases infected with Covid-19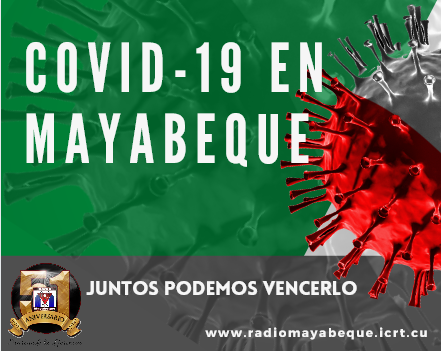 Mayabeque, Cuba: Mayabeque reports 250 positive cases to Covid-19, distributed in nine of its 11 municipalities, of which 17 citizens do not need a source of infection, according to the official website of the Ministry of Public Health (MINSAP) of Cuba.
The territory of Santa Cruz del Norte registers a high number of infected yesterday, with a total of 85 patients, followed by San José de las Lajas with 83 patients.
Meanwhile, Güines has 28 diagnosed with the virus; Jaruco: 27, San Nicolás: 12, Nueva Paz: 7, Batabanó: 4, Melena del Sur: 3 and Madruga: 1.
Yesterday in the country 80 people died, of them five come from Mayabeque, four from Bejucal and one from Nueva Paz. We convey our condolences to his family and friends.
The call of the authorities of the province and the country is to strictly comply with sanitary measures and health protocols, taking into account the complex epidemiological situation.