"El Inglesito" continues being an inspiration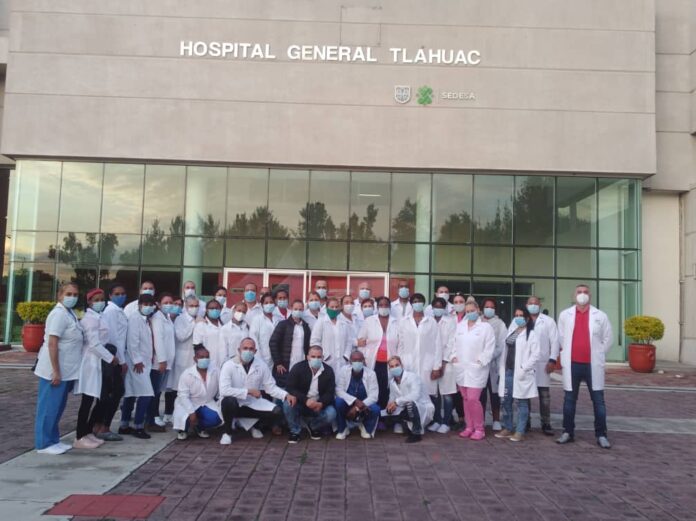 Mayabeque, Cuba: "El Inglesito" continues to be an inspiration. The young American Henry Reeve who arrived in our country as part of an expedition to join the Liberation Army of Cuba, after the uprising of La Demajagua, remains alive in the breath of solidarity of those who extend their hand and offer their hearts even in complex situations.
The North American mambí, as he is also known, participated in more than 400 combats in defense of the island's freedom and is still revered for his loyalty to the nation's independence cause.
Under his name, brave men in white coats specialized in disaster situations and serious epidemics provide their humanitarian-medical-health aid in various countries of the world to confront the SARS-CoV-2 virus.
Mayabeque is also prestigious with the Henry Reeve Brigade, 60 professionals, 13 doctors of various specialties and 43 nurses have shown internationalism to serve the most needy population of Mozambique, Jamaica, Mexico, Angola, Barbados, Azerbaijan, United Arab Emirates , Panama, Qatar and Equatorial Guinea and today they support isolation centers and hospitals in Matanzas.
In this period of confrontation with the pandemic, our health experts, members of the international contingent, weigh the fundamental principles adjusted to the ethics of the exercise of their profession: humanism, solidarity and the defense of life and peace.
For more than twelve months, they are recognized for their stay in the Red Zone, caring for COVID-19 positive patients, away from their relatives, risking their lives; but his commitment to spread hope throughout the world is very powerful.
The Henry Reeve Brigade of the International Contingent of Doctors Specialized in Disaster and Serious Epidemic Situations honors his name with love, dedication, altruism and professionalism.