Today in Mayabeque 332 samples positive for Covid-19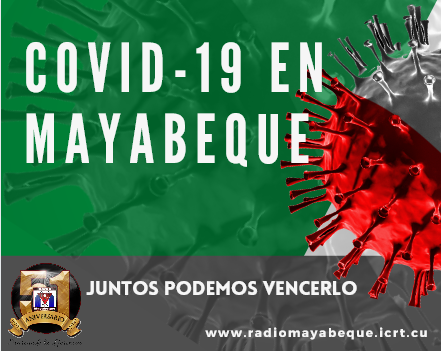 Mayabeque, Cuba: The Ministry of Public Health (MINSAP) of Cuba on its official site publishes that yesterday Mayabeque reported 332 positive cases to Covid-19, distributed in its 11 municipalities.
Batabanó is the one with the highest number of the disease with a total of 146 patients; for his part, Quivicán has 49 diagnosed, San Nicolás: 35 and Madruga: 26.
The municipalities of Güines and San José de las Lajas report 21 positive samples per territory, while Melena del Sur registers 19 patients, Bejucal: 9, Jaruco: 3, Santa Cruz del Norte: 2 and Nueva Paz: 1.
According to the press conference of Dr. Francisco Durán, in Cuba 98 citizens died due to Covid-19, of them five are from Mayabeque, from Santa Cruz del Norte: 2, from Batabanó: 2 and Jaruco: 1.
The call is to strictly comply with the measures directed by the country's top management, discipline and self-responsibility.