Scientists Recognized in Mayabeque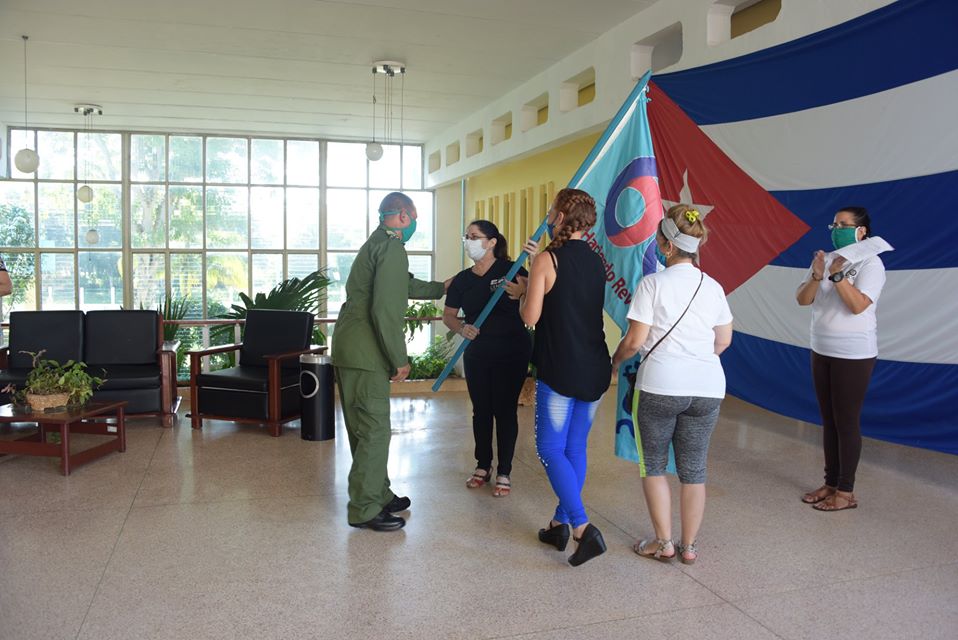 Mayabeque, Cuba: The National Secretariat of the Cuban Women Federation of Cuban Women (FMC by its Spanish initials) on the proposal of the Provincial Committee of the organization gave the 60th Anniversary Flag to the group of workers of the National Center for Agricultural Health (CENSA), for their results in the confrontation with COVID-19 and the contribution to food production.
This recognition is part of the activities to commemorate the constitution of the FMC on August 23, taking into account that 60 percent of the CENSA workforce is made up of women and the directors reach 81 percent.
The 60th Anniversary Flag was received by Nivia Montes de Oca Martínez, Director of the scientific center, from the FMC secretary in the province, Mayumi León Quintana.
Since the creation of CENSA, women have played a decisive role in their achievements, being led by courageous researchers, among whom are Doctors Rosa Elena Simeón and Lydia Margarita Tablada Romero.