Venezuela and Cuba Relaunch Urban Agriculture Project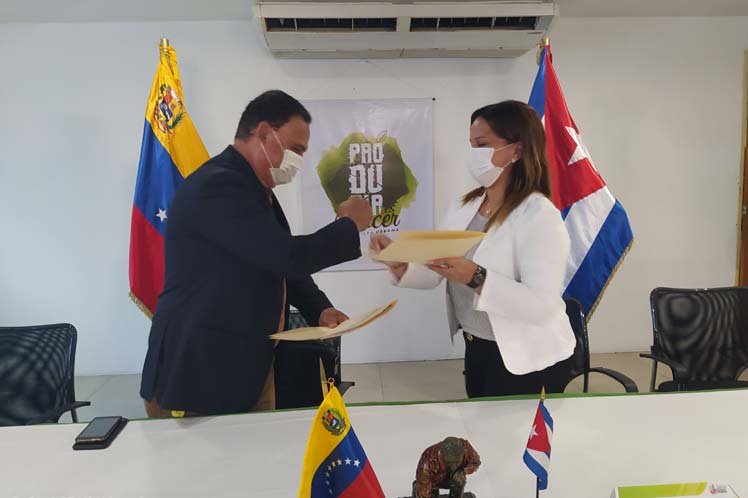 Venezuela: As part of the strengthening of the Cuba-Venezuela Comprehensive Cooperation Agreement, the joint project of food self-sufficiency in communes and urban communities was relaunched in Caracas, Radio Rebelde reports.
The Minister of Urban Agriculture, Gabriela Peña and Rafael Rodríguez, Head of the Cuban Agri-Food Mission, signed the agreement that will contribute to food self-sufficiency and the promotion of a new agro-productive culture.
During the ceremony, Rodríguez recalled that this initiative arose in 2003 and 2004 at the proposal of Commanders Fidel Castro and Hugo Chávez, which initially had the participation of more than three thousand Cuban collaborators for advice and technical preparation in all the agricultural spheres of Venezuela.