Daniel Ortega Leads Army's Anniversary Ceremony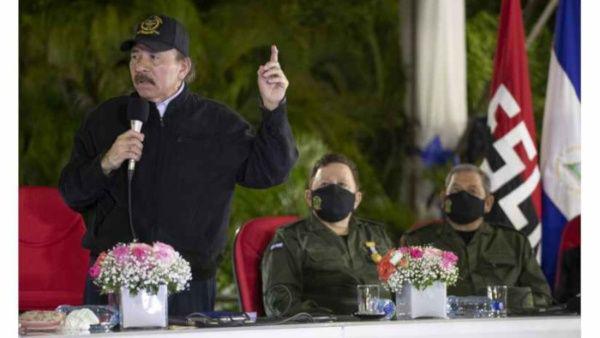 Nicaragua: Nicaragua's President Daniel Ortega and Vice President Rosario Murillo led the ceremony for the 41st anniversary of the founding of the Army, which was held at the Revolution Square in Managua, Radio Rebelde reports.
During the ceremony, Ortega granted the Augusto Sandino Order, the highest Batalla de San Jacinto order, to the Nicaraguan Army, which was received by the chief of the military, General Julio César Avilés.
The Nicaraguan head of state also promoted Colonel Guillermo Patricio López to the military rank of brigadier general.