Cuba Uses Ozone Therapy to Fight Covid-19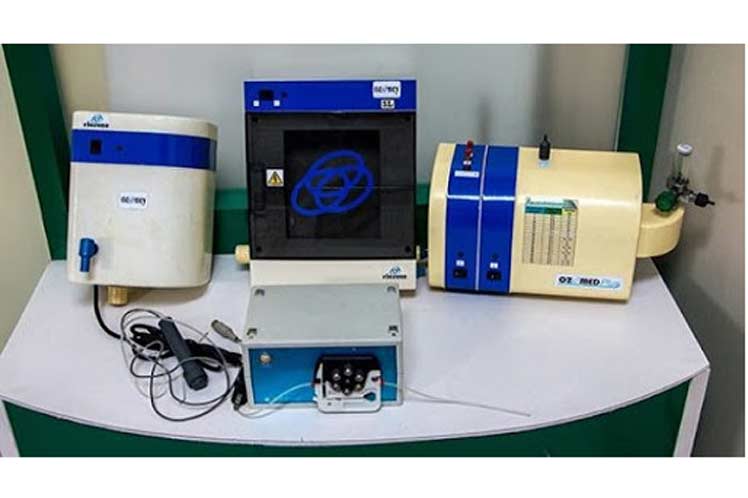 Havana: Cuba today uses ozone therapy as a complementary action in the fight against Covid-19, a modality approved within the Natural and Traditional Medicine of the Ministry of Public Health, Prensa Latina publishes.
The largest of the Antilles also registers the first international clinical trial in which rectal insufflation is the only route of application.
The pharmacological benefits of ozone therapy have been demonstrated as a 'modulator of the systemic inflammatory response, a stimulator of the endogenous antioxidant response, which increases the oxygenation of the blood', and improves its characteristics, the newspaper Juventud Rebelde says.
In addition to being antithrombotic and having antiviral properties, the specialists have achieved results in the improvement of the clinical condition in patients with diseases such as hepatitis.
This therapy allows the activation of the endogenous antioxidant system, thereby reversing the entire inflammatory cascade generated within the pathophysiological process of Covid-19.
"The proposal was to start the treatment of patients diagnosed with Covid-19 with mild and moderate symptoms to avoid the unleashing of all this pathophysiological arsenal of pro-inflammatory cascades, responsible for the severity of the patients", the source emphasizes.
Rectal insufflation is a non-invasive technique, highly effective and well tolerated by patients.
Through this, ozone rapidly dissolves in the intestinal lumen content and reacts with proteins and unabsorbed unsaturated fatty acid residues, producing reactive oxygen species and lipid peroxidation products that, together with oxygen, cross the intestinal mucosa and enter the blood circulation through venous and lymphatic capillaries.
The countries that have registered this modality of treatment in the pandemic are Cuba, Spain, Italy, Iran, India, China and Turkey.