Havana Awaits Decisions Regarding Covid-19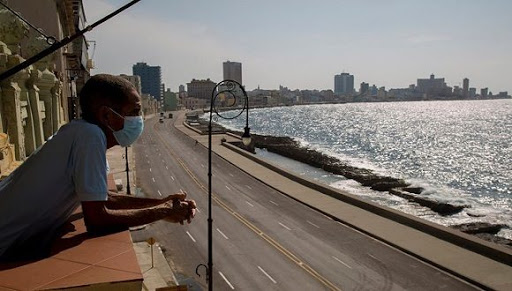 Havana: The Cuban capital is about to complete a month of anti-Covid-19 restriction measures, and its inhabitants are today waiting for official announcements in this regard, Prensa Latina publishes.
On September 30, there are two consecutive fortnights in which public transport is suspended in Havana, with bans on entering and exiting the city.
The 2019-2020 school year also continues to be interrupted, and several thousand students are waiting to complete their graduations, pass educational levels or opt for university careers.
Only the fundamental economic and social centers are working, with adjusted staff, and with priority for remote work.
A strongly affected sector is the so-called private account, especially restaurants, bars, carriers and operators of several services.
Although in this month of confinement the Covid-19 is under control and with much better indicators than those that prevail in other latitudes, government and health authorities are concerned about the dispersion of positive cases to the disease in this city of two million population.
The provinces of Havana and the central Ciego de Ávila are the most affected, and in both there are strict provisions to prevent new infections.
In recent days, the residents of Havana have been commenting with hope on the probability that some of the current provisions will be eased on October 1.
However, the president of the Provincial Defense Council, Luis Antonio Torres, stressed that the situation is being studied and that any decision will have as a priority the criteria and the epidemiological situation.
Torres criticized negligence and indiscipline responsible for new infestations, and reiterated that action must be taken with severity both from the legal, administrative and epidemiological aspects.
According to the newspaper Tribuna de La Habana, as part of the confrontation with non-compliance with the established measures, during the month of September 15,617 fines were imposed, both against legal entities and individuals.