Mayabeque Fulfills Blood Donation Program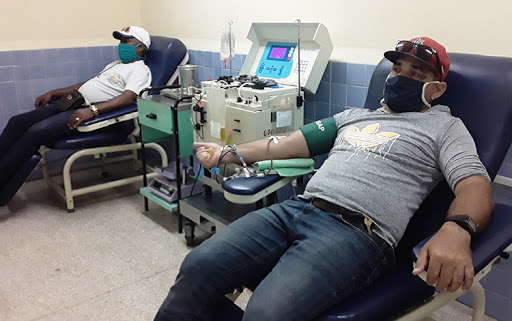 Mayabeque, Cuba: The blood donation program in Mayabeque is 100% fulfilled, according to the director of the Provincial Blood Bank, Juan Carlos Calvo Palenzuela.
As of April, when the first cases of Covid-19 were diagnosed, there was an increase and donations were recovered throughout the demarcation.
Calvo Palenzuela explained that there are still dissatisfactions, since there is no systematicity in them.
Cuba is on the list of only 12 countries in the Americas that have 100 percent of voluntary blood donations.
Experts emphasize that donation must be made frequently because blood and its components have a short shelf life and availability depends on regular donors.
Every year around the world, blood transfusions and blood products help save millions of people, increase the hope and quality of life of patients with life-threatening diseases, and support complex medical and surgical procedures.
They also play a fundamental role in maternal and child care, natural disasters and man-made disasters.