Sales of Fake Vaccine against Covid-19 Reported in Brazil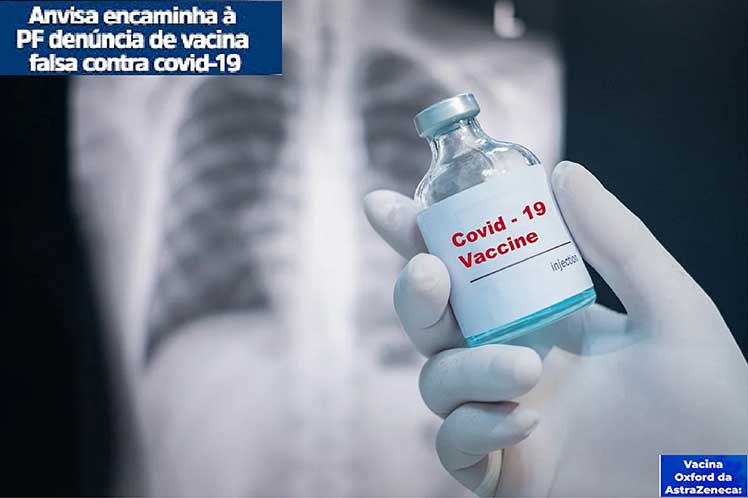 Brasilia: Brazil's National Health Surveillance Agency (ANVISA) denounced it has reports of the sale of a fake Covid-19 vaccine in the city of Niteroi, Rio de Janeiro state, Prensa Latina reports.
According to the G1 news portal, the document mentions a company that negotiates the fake immunizer as if it were the vaccine developed by the University of Oxford (United Kingdom) and the Anglo-Swedish laboratory AstraZeneca.
'ANVISA received a complaint about the alleged irregular marketing of the Covid-19 vaccine through its official channels, which indicates that the Covid-19 vaccine developed by the Oxford University was being made available by a company located in Niteroi/RJ ', the agency alerted.
The denounce was filed on September 25th and an evaluation was made and formally sent to the General Directorate of the Federal Police on that same day.
The regulatory body reiterates that there is still no Covid-19 drug authorized for marketing in Brazil.
It details there are some potential drugs against the pathogen in the country, but exclusively for use in clinical studies. 'There is no permission for the marketing and distribution of these vaccines,' it reiterated.
Still in the testing phase and without approval for national sale, the one developed by AstraZeneca, in association with the University of Oxford, is considered by the Government as one of the main bets against Covid-19.