Honor to Alicia Alonso as an Exponent of the Cuban Culture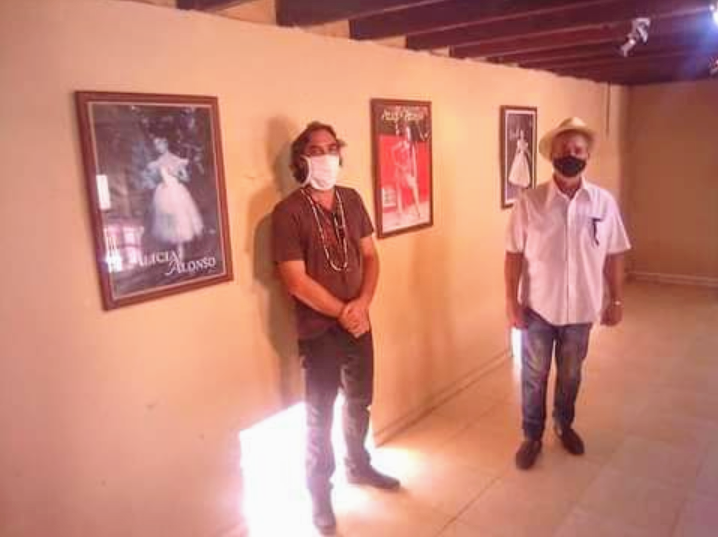 Mayabeque, Cuba: A visual arts exhibition is open to the public at the headquarters of the Provincial Committee of the Union of Writers and Artists (UNEAC), of Mayabeque, as part of the activities for the Day of the Cuban Culture.
The exhibition, dedicated to the centenary of the prima ballerina assoluta Alicia Alonso, can be enjoyed at the Rubén Suárez Quidiello Art Gallery of that institution.
"From Design to Philately" is an approach from art to the life and work of this legend of the world dance. This is how the visual art performer, Juan Martín Soler, curator of the exhibition, referred.
"It includes a group of posters to promote some of the international events and moments in Alicia's life captured through photography", he said.
At another point in his statements, he highlighted Philately as an important resource to save and protect historical memory.
In this sense, there are envelopes with philatelic sheets that contain postage stamps, dedicated to the dancer and the National Ballet of Cuba.
As a pride of our lands of Mayabeque, the memories of many treasure the presence of Alicia Alonso on three occasions during the last years of her life in the province.
Martín Soler reaffirmed that the exhibition reflects the eternal presence of Alicia in the hearts of Cubans. In this regard, he said: "Mayabeque loves her and remembers her."
He recalled passages about her visit to the Madruga municipality, of which she was declared Illustrious Daughter, by decision of the local government.
Periodista en Radio Mayabeque