Venezuela, for a Great Popular Victory in Legislative Elections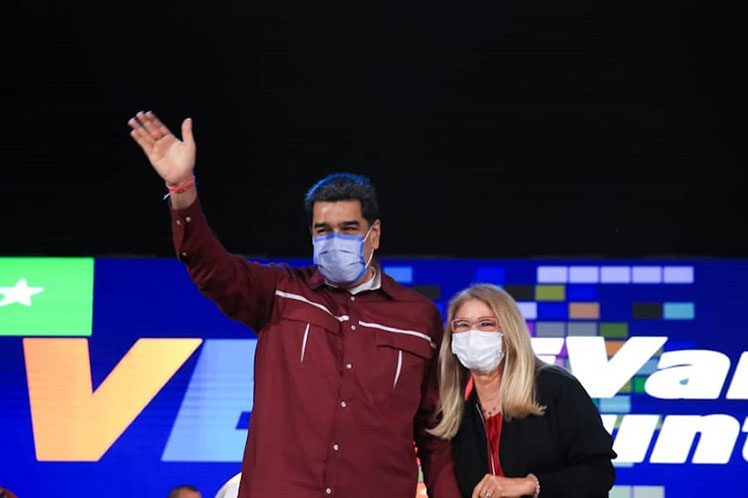 Caracas: We are going to seal a great victory in the legislative elections on December 6 to consolidate the revolutionary process, the President of Venezuela Nicolás Maduro argued in an appeal to the popular forces.
The Venezuelan president announced the decision to leave the Presidency of the Republic if the opposition parties obtain more votes in the elections to renew the National Assembly (unicameral Parliament), during a meeting with candidates from the Great Patriotic Pole,
"I leave my destiny in the hands of the people of Venezuela; if the opposition parties win on Sunday, we will take another path", said Maduro, who expressed his confidence in the conscience of the political sectors in favor of the Bolivarian Revolution to ensure victory at the polls, reports the Latin American Information Agency (PL).
'I assume this challenge, we know that the people are going to vote and we will have a triumph of the Bolivarian Revolution", stressed the president of Venezuela, who called for the recovery of parliament from the hands of the right to put it at the service of the interests of the nation.
He added that a popular victory in the legislative elections will allow the route to be traced to overcome the economic, commercial and financial blockade imposed on the country by the United States, in complicity with the Venezuelan extreme right.
Maduro recalled that the country suffered during the last five years a policy of conspiracy and plot from within the National Assembly by a sector in favor of political sabotage and confrontation in search of the overthrow of the Bolivarian Government.
More than 20 million Venezuelans are called to vote in the parliamentary elections, marked by the nomination of more than 14 thousand candidates representing a hundred political organizations, the majority of opposition tendencies.