Russia and Venezuela Reaffirm Commitment to Fight Covid-19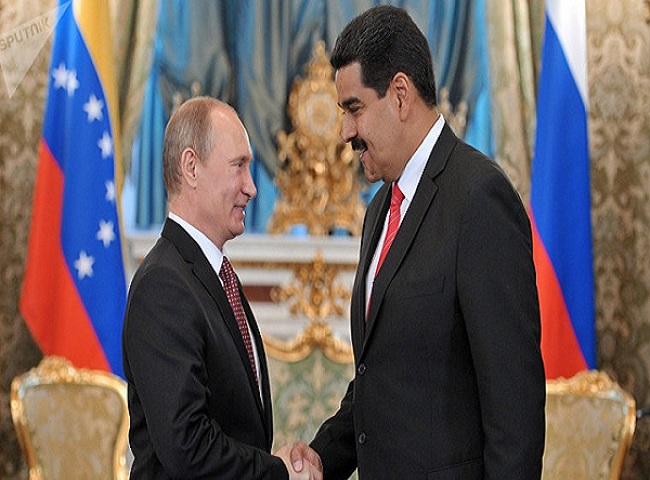 Caracas: Presidents Nicolas Maduro and Vladimir Putin reaffirmed their commitment on Friday to maintaining cooperation between Venezuela and Russia to jointly fight the Covid-19 pandemic, Prensa Latina reports.
According to an official communiqué from the Venezuelan Foreign Ministry, both presidents held a telephone conversation during which they expressed their interest in continuing to develop new investment projects in different sectors, within the framework of bi-national cooperation.

For his part, Maduro expressed the gratitude of the Venezuelan people for the arrival of the first batch of 10 million Sputnik V vaccines, and informed his Russian counterpart about the beginning of the immunization campaign in prioritized sectors.

He also explained the efforts by the Bolivarian Government to consolidate peace, an issue on which Putin reiterated his support for the defense of Venezuela's sovereignty in keeping with the precepts of international law.

Both leaders highlighted the four-percent increase in bilateral trade, which, they assured, will continue to grow with the activation of the Caracas-Moscow air route.

Russia has become one of Venezuela's major trading partners and, in the last few years, they have consolidated important projects in the oil, energy, food and other industries.