Trial against George Floyd's Killer Begins in United States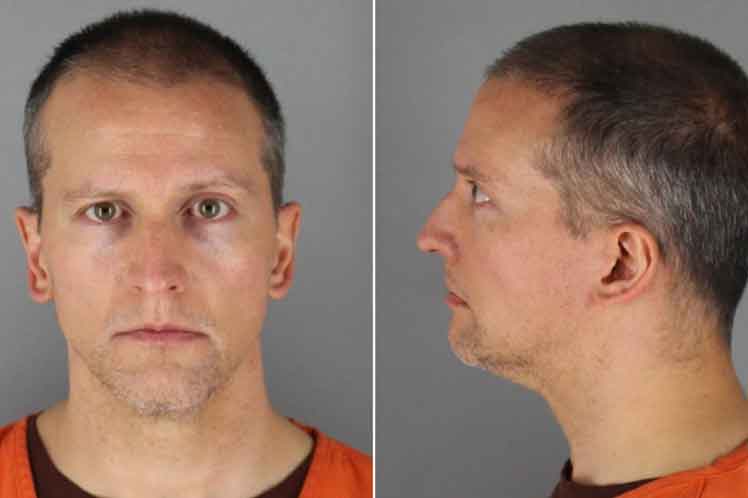 Washington: The trial against Derek Chauvin, a former police officer accused of killing African-American George Floyd on May 25, 2020, begins today in Minneapolis, Minnesota, in a process that promises to be high-profile, Prensa Latina publishes.
Chauvin is charged with second-degree homicide for Floyd's murder, an action that was recorded by a passerby, who posted it on Facebook and immediately sparked international outrage and spurred a worldwide protest movement.
However, the Minnesota Court of Appeals ruled Friday that a lower court must reconsider whether it adds a third-degree homicide charge against Chauvin.
This, according to experts, could mean an additional delay in the conclusion of the trial, and if proven, it would lead to up to 25 years in prison, while increasing the chances that the accused will receive the sentence.
Holding bouquets of flowers and Black Lives Matter signs, hundreds of protesters marched through downtown Minneapolis on Sunday, demanding justice for Floyd and other victims of police violence.
During the two-hour event, six volunteers, some of whom were friends with Floyd, carried a white coffin covered with dozens of fresh roses, followed by a peaceful crowd, to the tunes of Bob Marley, Prince and Sam Cooke, the local newspaper The Star reviewed.
The protesters sat in the street for a few minutes of silence, while lawyer and activist Nekima Levy Armstrong read a list of everyone killed by police in Minnesota since 1984.
On the other hand, local media emphasize that this will be the first high-profile criminal trial in a Minnesota state court that will be broadcast live on national television.
Three other former Minneapolis officers will face legal proceedings next August, also related to the death of the African American.
The selection of the jury that will act in the case of Chauvin is scheduled to begin this Monday, and the opening statements in the process will be on March 29.
Floyd's murder had a strong impact on national and international public opinion, when the video in which Chauvin is seen kneeling on Floyd's neck as he reiterated the phrase: 'I can't breathe' went viral.
Meanwhile, local media report that Minneapolis city authorities are tightening security, and Minnesota Governor Tim Walz, a Democrat, has activated National Guard units.
The city government fears that demonstrations such as those that took place after Floyd's death, when there were civil unrest across the country, eventually led to clashes between federal agents of Donald Trump and protesters for racial justice.