Covid-19 Has Taught us to Think as a Country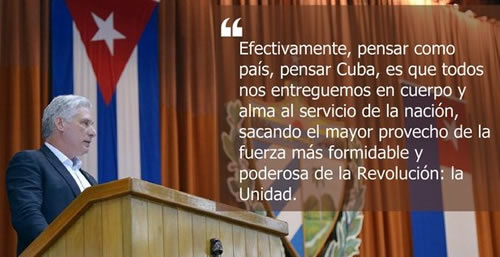 There are no doubts about how much the principles of the Revolution have been consolidated in the last stage of life of the Cubans.
And it has not been a coincidence, but the need to think as a country to contribute to the welfare of the whole society before the clash of the pandemic emerged on the planet, of which we are part.
The people, faithful follower of the Homeland Values, continued the call of President Díaz-Canel to raise awareness and revolutionary spirit in these difficult times for the nation.
It has been a way to show the world how a social project like ours, can get ahead and fight against an adverse and complex situation such as Covid 19.
Young people are protagonists of heroism and detachment before the current challenges and before the urgency in supporting our government structure.
The purpose is to preserve our conquests and go forward in between, not only the incidence of the disease, but of the recrucement of the blockade and the global economic crisis.
The country needs it and the people respond with the conviction to win the battle and overcome the obstacles.