A First of May United by Cuba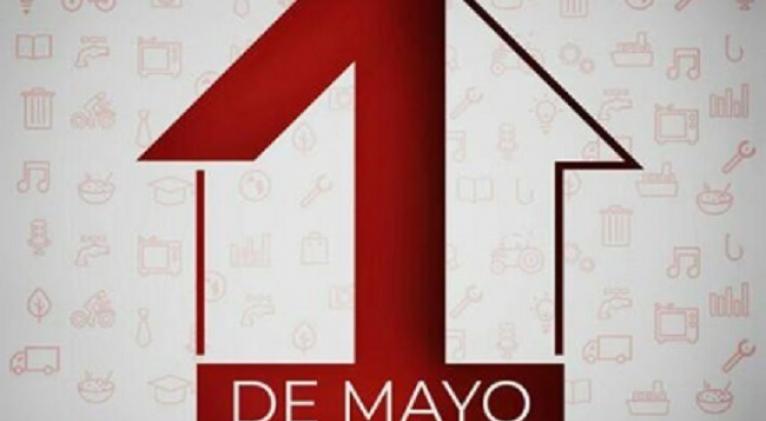 On the first day of the fifth month of the year, the world celebrates a day of protest, reaffirmation of the working class and tribute to the martyrs of Chicago. This day is celebrated as the International Workers' Day.
In Cuba this date is characterized by the joy that sprouts in our streets, squares and avenues. It is the perfect occasion for the people, in a united march, to show the world their conquests.
For the second consecutive year, the celebration will be different in Cuba and in many countries in this world battered by a pandemic that makes workers miss the parades, initiatives and historic parties, in some places, in other bloody demonstrations demanding rights.
But this fearsome disease will not be the cause for the date to be overlooked in the capital of Mayabeque.
Each union and labor collective section works to reaffirm our commitment to the Revolution, to maintain unity and promote production from each job.
It is worthy to acknowledge groups such as those in the health sector that have been battling for a year against an enemy without borders, SARS-COV-2, exposing their own lives to save others.
It is true that once again the May Day commemoration will take place virtually, presided over by the motto, United We Make Cuba, and its main protagonists are the workers' collectives and the communities where the deployment of creativity and the multiple popular initiatives will reflect the joy, responsibility and commitment of the union movement in the decisive battle to boost our economy and efficiency with priority in food production.
On this occasion, the workers from San José de las Lajas face a complex and challenging scenario characterized by the criminal, unjustified and inhumane economic, commercial and financial blockade brutally imposed by the United States government and which is currently being intensified by the implementation of new measures that slow down our development, to which are added the effects of a pandemic that has already claimed many lives.
United We Make Cuba does not remain a mere slogan, it will be the motto that will go before each task that we fulfill, each plan or contribution that we make to the economy of a country that is committed to its development.