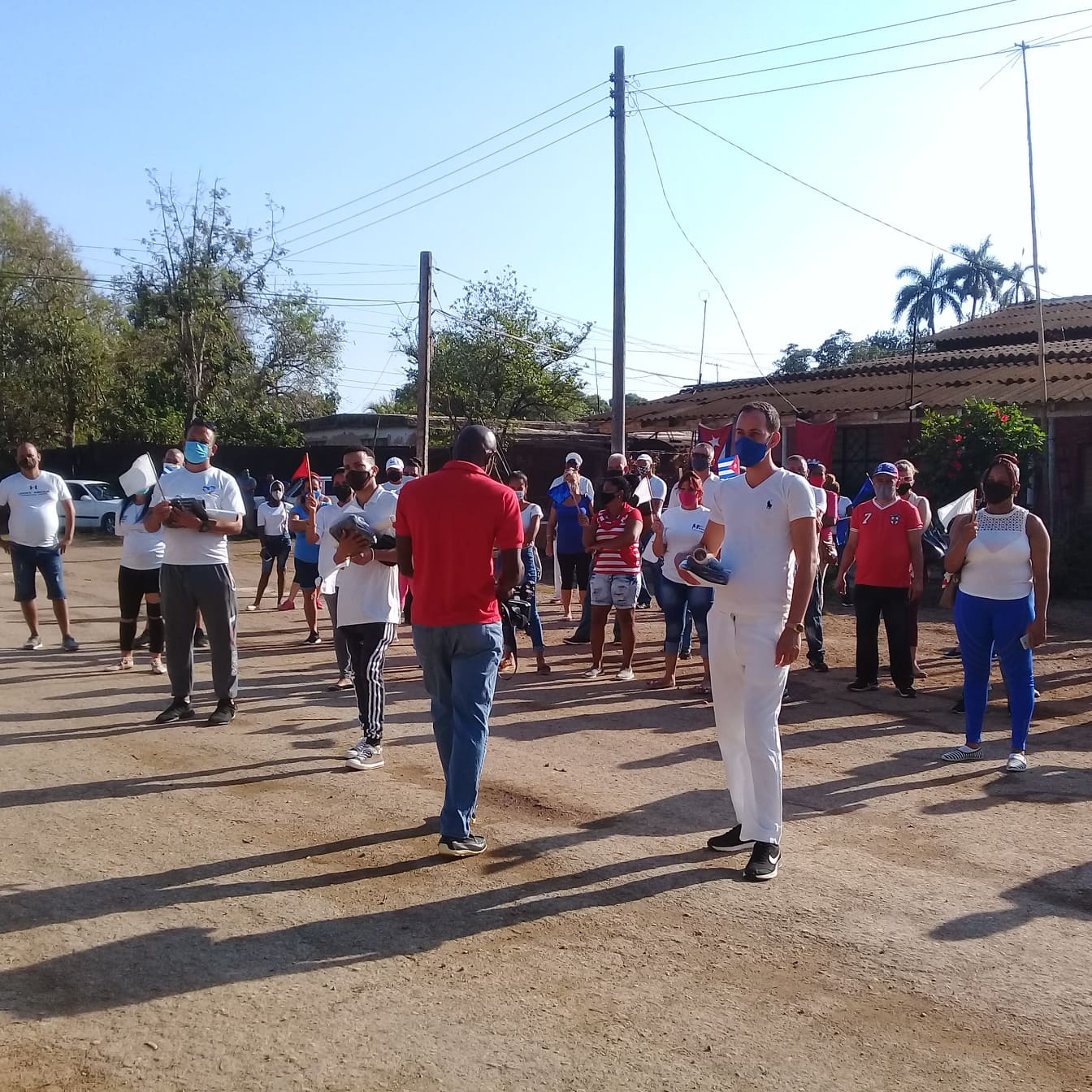 Mayabeque, Cuba: The traditional May Day celebration, an event that is a great party in Cuba, took place in Melena del Sur despite the restrictions imposed by the Covid-19.
The Gregorio Arlech Mañalich noodle factory obtained the headquarters, deserved recognition, not only for the over compliance with its economic plans but also for its uninterrupted work in the midst of the challenges of the brutal resurgence of the blockade and the epidemiological crisis itself.
In the midst of the usual joy that the celebration always arouses, the workers Héctor Elier del Pozo, William Reina Rodríguez, Misael Despaigne Rodríguez and Alain Quintero Arcia were homaged for their dedication and commitment to food production.
The speech by the Secretary General of the Cuban Workers' Federation (CTC) Ulises Guilarte de Nacimiento, regarding the historic date and the song Saberse Cubano en la voz de Marbelis León served as the culmination of the simple but symbolic act in which the workers of this locality they patented that Together Make Cuba.