Batabanó: Venue of the Provincial Act for May Day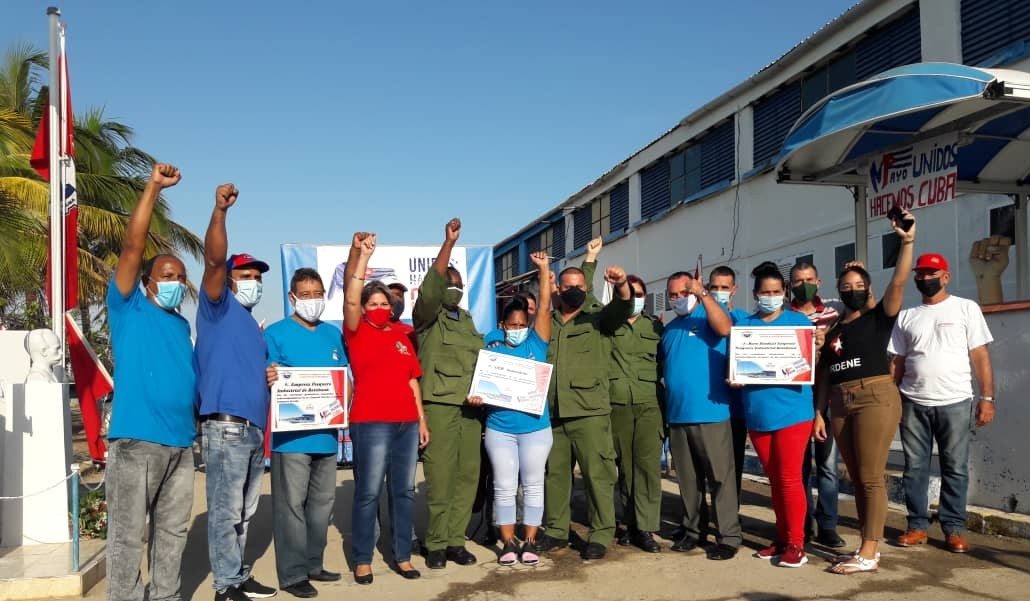 Mayabeque, Cuba: The workers of the Industrial Fishing Company of Batabanó turned their workplace into a square this May Day, constituting the headquarters in Mayabeque to commemorate the International Day of the Proletariat, in the midst of the difficult health situation of the Covid -19.
At the meeting, the official of the Federation of the Cuban Workers (CTC), Irma Mesa Portillo, who dedicated many years of union work to the entity, received the Lazaro Peña Third Degree distinction, from the hand of the first secretary of the Communist Party of Cuba (PCC), Yanina de la Nuez Aclich.
It was a propitious moment to grant a special recognition to the Fishing Company for the fulfillment of its capture plans for marine species in the first quarter of 2021 and also for its contribution to the feeding of the people, through the productive chain.
The general secretary of the entity's workers' union, Marlén Cruz, stressed that once again the group celebrates May Day very much at the height of the call of our Revolution and committed from their jobs to produce with quality and efficiency because Together We Do Cuba.