In Mayabeque 128 positive cases of Covid-19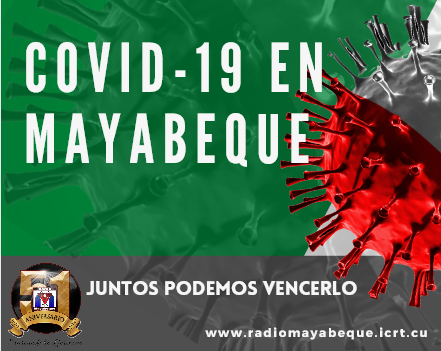 Mayabeque, Cuba: Mayabeque repots today 128 positive cases of Covid-19, 17 of them without an identified source of infection and one imported, distributed in 10 of its 11 municipalities, according to the national part of the Ministry of Public Health (MINSAP).
The municipality of Güines today with 49 is the one that reports the highest number, followed by San José de las Lajas with 28, Batabanó with 18, Quivicán with 10, Madruga 9, Melena del Sur 5, Nueva Paz 4, Santa Cruz del Norte and San Nicolás 2, while Bejucal confirmed one.
According to the report offered by Doctor Francisco Durán García, from Mayabeque 7 patients are treated in intensive therapies, 5 in stable critical condition and 2 seriously ill.
The Cuban citizens reported as critical are 3 citizens from the municipalities of Güines aged 60, 77 and 67 years and from San José de la Lajas a 58-year-old man.
The 2 reported as serious are from the municipality of Güines, they are a 60-year-old man and a 73-year-old woman.