Peru's new president will take office soon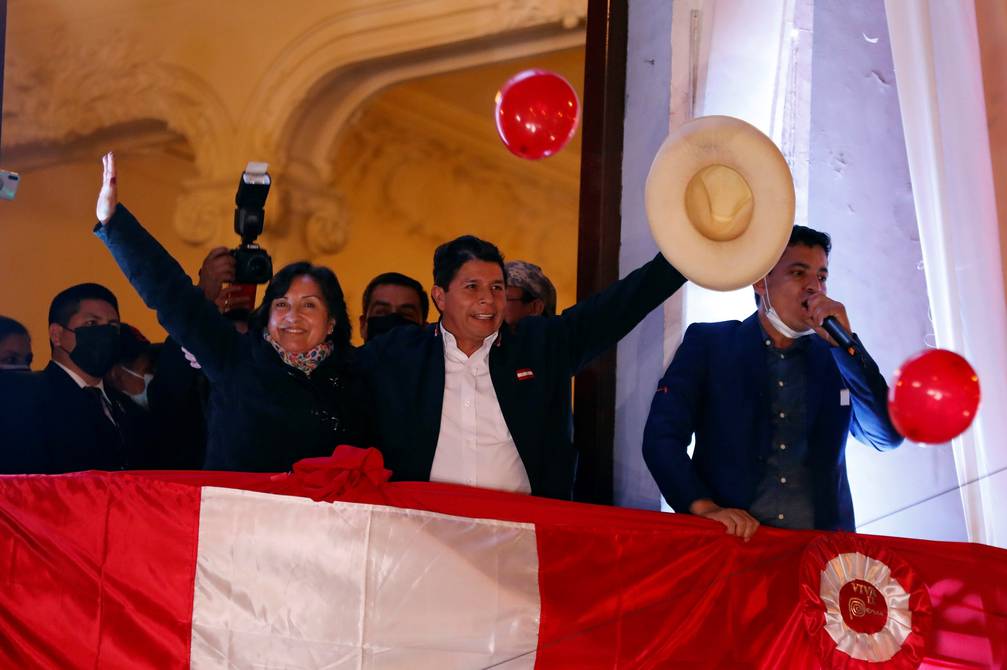 Peru: The president-elect of Peru, Pedro Castillo, will take office on July 28, after the National Elections Jury recently put an end to waiting for more than 40 days in the certification of the electoral results of the second round of the elections, Radio Rebelde reports.
The Peru Libre candidate was declared the winner, after obtaining 50.12 percent of the preferences against the right-wing Popular Force, Keiko Fujimori.
Castillo already unveiled some proposals from his government during his participation this weekend in the congress of his party.
He announced that he will resign his salary as head of state and that he will exercise the position with his salary as a teacher.
In addition, he expressed that he will propose to Congress that the salaries of ministers and congressmen be reduced by 50 percent.
Peru Libre won 37 seats out of the total of 130 in the April elections, a figure that makes difficult the way to get support to get the approval of the government's promises.