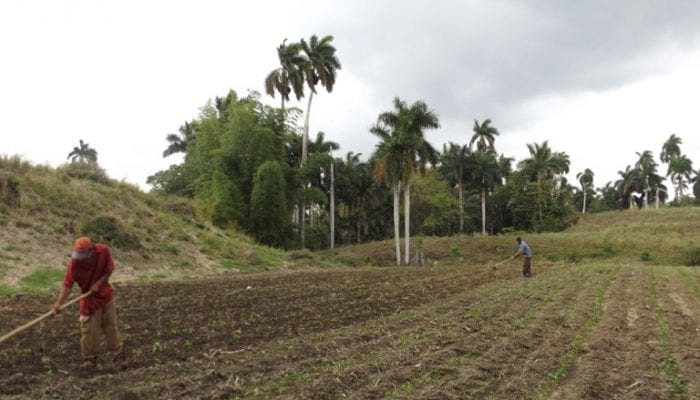 Mayabeque, Cuba: The State Directorate of Agriculture in Jaruco discreetly advances in the delivery of land by Decree Law 358 of 2018.
According to the director of the entity Hersey Zuluaga, of the 421 files filed, 361 were concluded and only 3 were denied due to multiple applications for the same land and because the applicant did not meet the expansion parameters.
The 324 approved files mean more than 1,800 hectares incorporated into food production, in Jaruco, a municipality that demands the commitment of the peasantry to guarantee food sovereignty in the midst of the current epidemiological crisis.
State agriculture in Jaruco develops a process of analysis and diagnosis of 1,230 landholders to define their situation and facilitate the implementation of the 34 measures of the Ministry of Agriculture to stimulate livestock and the production of various crops.