Fidel and the Victory of the Ideas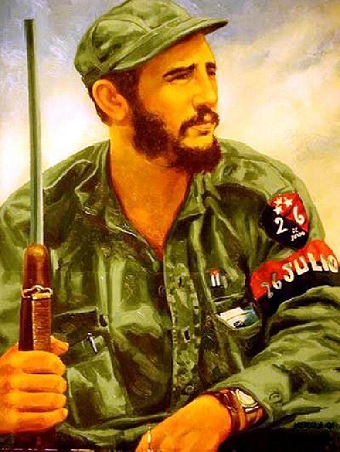 Mayabeque, Cuba: There are events that are a point of reference in the course of the peoples, the feat of July 26, 1953 under the leadership of Fidel is one of them.
An ephemeris that opened a new path for the Cuban people and marked the beginning of a new conception of the struggle, which tore apart the military dictatorship and created the conditions for the development of the Revolution, a Revolution that after 61 years of struggles, sacrifices, efforts and victories ratify the commitment to remain faithful to the ideas of the historical leader, his undying example and unshakable faith in victory.
As proof of this, there are the achievements of the municipality of San Nicolás in public health, with a zero infant mortality rate for more than 12 consecutive months and a Moral Collective Dental Clinic.
In addition, 18 family doctor's and nurse's offices with full coverage, among other benefits that today, 67 years after the Assault on the Moncada and Carlos Manuel de Céspedes Barracks, the grateful children of this land recognize.
The events of July 26 constitute one of the most important for our history, which six years later would make possible the triumph, and therefore the reality of dreams and hopes created there.