China Denounces Harassment of its Companies in the United States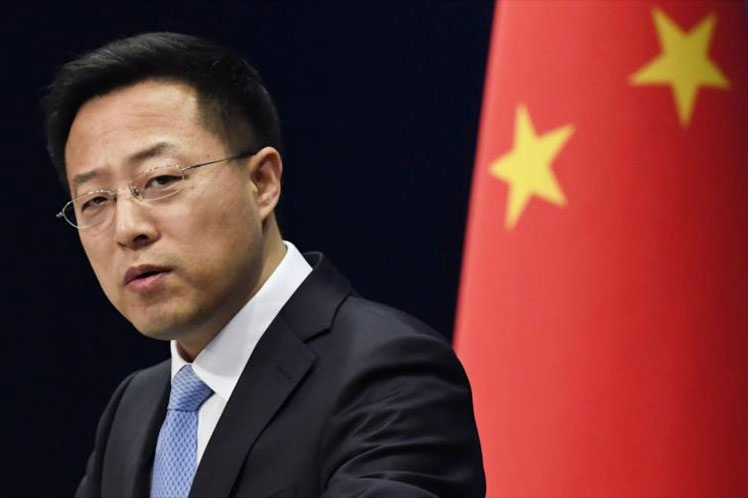 Beijing: China denounced today that the United States once again incurs in harassment and violation of market principles, with a plan to stop 89 domestic companies from accessing North American technology.

The spokesman for the Ministry of Foreign Affairs, Zhao Lijian, indicated at a press conference that Washington relies on unfounded accusations to make a decision that is also detrimental to its interests and image in the business world.

As he remarked, Chinese companies always operate with respect to international laws and regulations as well as those of the territories where they enter, including the United States.

Finally he demanded that the White House stop using the issue of national security as a pretext to harass foreign firms.

Zhao responded to press reports about the blacklisting of 89 Chinese aerospace companies for their alleged ties to the military sector.

The measure will imply barriers to exports of some US supplies, as it will force suppliers to seek licenses to ship their items to the Asian giant.

Some voices indicate that this plan could further exacerbate bilateral relations, which are going through their worst moment since the establishment in 1979.

On the other hand, the Foreign Ministry spokesman lamented Washington's withdrawal from the open skies treaty, considering it damaging to confidence in military matters and a blow to international security and stability.

He urged the United States to take into account the concerns of Russia and other members of the pact, return to negotiations and bet on dialogue to resolve any differences.